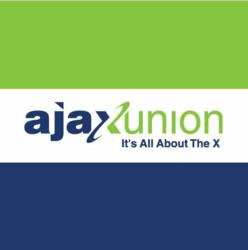 New York. NY (PRWEB) January 10, 2013
Ajax Union, a Brooklyn-based marketing agency, is hosting a free networking event at Sidebar in New York City tonight. Providing a chance to meet other professionals and make new business connections in 2013, this free mixer is open to entrepreneurs, business owners, freelancers, recent graduates, and professionals of all kind, all fields, and all levels of experience, as well as anyone else interested in meeting new people for professional purposes. The event will take place from 6:00 to 9:00 PM. Business professionals interested in joining can RSVP on Ajax Unions Meetup page, available at http://www.meetup.com/BusinessEventsNY.
Networking is one of the most important parts of business and at Ajax Union were all about creating meaningful and lasting connections. This free event allows us to help our colleagues make those important associations which are so crucial to every aspect of business. Weve been thrilled with the turnout of our previous events and are very excited to start the new year with a great group of friends and associates, both old and new, said Joe Apfelbaum, CEO of the internet marketing agency.
This special event will take place in the back lounge of Sidebar, located at 120 East 15th Street, only one block away from Union Square Park. Its easily accessible by the 14th Street-Union Square stop on the L, N, Q, R, 4, 5 and 6 trains. Attendees can enjoy happy hour prices on drinks and appetizers while networking with like-minded individuals.
The gathering is made possible by the search engine agency, which specializes in small business internet marketing, including search engine optimization (SEO), email marketing, press release writing and distribution, pay-per-click (PPC) advertising, and social media management. Featured on Fox Business and named one of Inc. Magazines 500 fastest growing companies of 2012, Ajax Union has a proven track record of getting small businesses noticed and connecting companies to customers. With their regular networking mixers, Ajax Union is expanding that talent in making connections to help professionals find each other and help businesses and careers grow together.
To learn more about Ajax Union and its networking events, visit it online or call 718-569-1020.