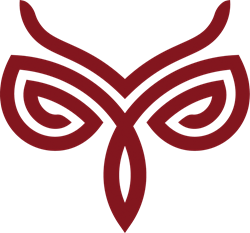 New York, NY (PRWEB)
June 24, 2015
Giant Owl, Inc., a leading Manhattan-based SEO company that provides customers around the country with a one-stop-shop for everything related to Internet marketing, design and development, is shaking up the SEO industry with a groundbreaking promise to end what the company's CTO Frank DePrisco calls the industrys dirty little secret; monthly fees for search engine optimization.
The traditional billing model for SEO is to charge customers a one-time setup fee for SEO, and then charge anywhere from a few hundred to several thousand dollars each and every month for SEO services, commented Mr. DePrisco. Basically, this approach is a sham, and its the industrys dirty secret. More times than not, after the initial competition, keyword, and website analysis, nothing substantial happens on a monthly basis, and certainly not enough to justify hundreds or thousands per month in fees. We all know that 99% of the "link-building" methods being used are a waste of time, and valuable domains end up right in Googles sand-box. Customers should handle their own link-building, the right way; ethically, and Giant Owl will guide them. Unfortunately, customers dont know this, and keep paying month-after-month, year-after-year, wasting tens of thousands of dollars. This sham has to come to an end, and since no other companies are stepping up to the plate, weve decided to take the lead on this.
Since its inception and unlike its competitors, Giant Owl has always reduced its customers' SEO fees once rankings were achieved, and moved them into maintenance mode, where they paid a small fee maintain their rankings. However, per the companys promise to end monthly fees for SEO, going forward customers will only pay a one-time initial consultation fee, which will vary depending on the industry, complexity and competition of the campaign. In addition, customers will also receive ongoing consultation and guidance to help them handle their ongoing SEO needs in-house, which will generate substantial long-term results.
Added Mr. DePrisco, You pay an agency tens of thousands per year for SEO to "link-build", then you cancel for lack of results, and the agency pulls the links. Essentially, youve thrown that money down the drain. Why? It isnt right. A lot of small businesses are struggling these days, and in some cases, agencies providing SEO services are putting them and their families in the poor-house. As a company, we wouldnt be able to sleep at night. Unlike our competitors, were more than thrilled that Google is becoming even more strict about SEO and frowning even more upon unethical link-building. Such strategies are not long-term, and even worse, they put a customers valuable domain at risk. Its time for every SEO company in the industry to focus on doing whats best for their customers, instead of being obsessed with lining their pockets. Why now? Because of Google's algorithm update(s) from the 21st of April. Irrespective of what others say, that was a serious update. It's time for these "boiler-room" style SEO agencies to close their doors..
Prospective customers who want to learn more about Giant Owls full-range of Internet marketing, design and development solutions, and take advantage of the their promise to end monthly fees for SEO, should visit their website at http://www.giantowl.com.
For all additional information, interview requests and media inquiries, email help[at]giantowl[dot]com, or call +1 (888) 973-0229.
About Giant Owl, Inc.
Giant Owl, Inc. is a small business that pays great attention to each and every one of its customers. Support is available to all of their customers, twenty-four-seven. They are a tight-knit group of artists, developers, copywriters, producers, programmers, marketing experts, and overall, a great group of people. They believe in being committed to their customers; both big and small.
While their team primarily specializes in software development, UI design, and full branding solutions for start-ups, they have proven to be one of the best SEO companies in the industry. Learn more by visiting their website.