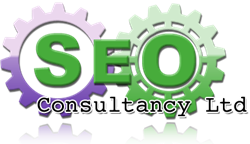 (PRWEB) February 24, 2014
SEO Consultancy Ltd is pleased to announce the opening of a new office in Dubai, United Arab Emirates. The UK-based SEO company has been offering search engine optimization services to clients both big and small in the UK for many years. Traditionally helping businesses increase the visibility of their websites in the search engine results pages, the firm has gradually diversified into offering other types of online marketing to their clients. As well as expanding the type of work the company undertakes, the growing opportunities that have arisen to work with international clients has been responsible for inspiring the decision to open their first overseas office.
After becoming established in the UK and working with some exciting and dynamic clients, we soon started getting inquiries from overseas contacts that were interested in using our services to help better promote their online entities the Director of SEO Consultancy Ltd explained. Over time we built up a strong set of contacts in Dubai and when it came to deciding on a location for our first international office, it was obvious where it should be based he continued.
While many businesses are aware of SEO in the UK, search engine optimization in Dubai is a relatively emerging industry. This factor also played a part when this SEO Company was deciding on the location of where to open the first office outside of the UK. While we were working with some forward thinking organizations in the UAE, there were many out there who werent taking advantage of this form of online marketing the Director shared. By getting in on the ground floor and using our skills honed in the UK market, we should be able to help the SEO Dubai based industry grow while also ensuring that we become a key player as it takes off he continued.
When asked about the potential issues that could arise from moving into in a different culture, and how transferrable their UK-developed skills would be in a new environment, the Director of SEO Consultancy Ltd was optimistic in his outlook Our experiences of carrying out SEO services in Dubai so far have revealed that the culture isnt so different, at least when it comes to business. Those clients want results the same as everyone else, and as long as you deliver, there isnt a problem. From the discussions with the firm, it seems that their Dubai clients are as results orientated as those found elsewhere, making the potential for a smooth transition into this new market a likely outcome.
As the demand for search engine optimization in Dubai grows, this UK-based firm aims to tap into that growth in order to further develop their business. Thanks to their previous and ongoing experience of working with clients and other SEO Dubai based firms, making the transitions to this city has the potential to be a profitable endeavor for both SEO Consultancy Ltd and the companies in Dubai that make use of their services.
To find out more about the services offered by SEO Consultancy Ltd, visit the website at http://www.seoconsultancyltd.com