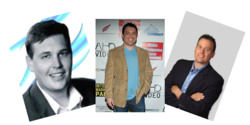 Austin, Texas (PRWEB) September 10, 2012
Black Box Social Media, an online marketing company specializing in utilizing the latest digital marketing strategies for small businesses, has released a report called "SEO Industry Survey Results" in the form of an infographic. The data is based on information provided by Search Engine Watch. This infographic is hosted on the Black Box Social Media product page http://www.socialmediain7minutes.com/2012-seo-industry-survey-results-infographic/.
In order to rank in the search engines, content is still king. But what type of content? What are the best tools to use? Black Box Social Media sought to assist users with the answers to these questions with their latest infographic.
"Have you ever wondered how SEO experts spend their time, what tools they use, or the type of content they produce?" asks Black Box Social Media CEO Tom Bukacek, who also wrote chapter 9 on Social Media Optimization in Dan Kennedy's latest book "Marketing Miracles" due for release on Wednesday, September 12, 2012. "This infographic will answer those questions."
About Black Box Social Media: Black Box Social Media is an online marketing company that utilizes multiple digital marketing strategies including web design, social media marketing, pay per click, video marketing, article creation, and much more. BBSM also created the do it yourself online training product 'Social Media In 7 Minutes', which contains over 60 videos detailing how to create, set up, optimize, and engage on top sites such as LinkedIn, Facebook, YouTube, Pinterest, Google+, Twitter, and more. For more information on Social Media In 7 Minutes, please visit http://SocialMediaIn7Minutes.com.