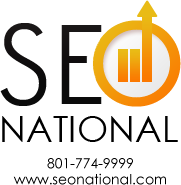 Salt Lake City, UT (PRWEB) January 31, 2014
SEO National, a leading internet marketing agency, is proud to announce Bariatric Eating as their newest client. Bariatric Eating is a powerhouse retailer of protein drinks, vitamins and nutritional resources to support a healthy post-surgery lifestyle. The SEO agency, just 20 minutes North of Salt Lake City, Utah, is excited to team up with Bariatric Eating to build their search engine optimization presence.
President, Damon Burton, comments. "With Bariatic Eating's experience in their business vertical and our capabilities in increasing brand awareness online, the idea of spreading Bariatric Eating's value to the masses excites us at SEO National."
About Bariatic Eating
After lap band procedures or other bariatric surgeries, patients need to evaluate the foods they eat, their overall diet and how to copewith post-surgery emotions and other feelings. Maintaining post-surgery success depends on efficient healthy food and lifestyle choices. Reading success stories of others, including Bariatric Eating's founder, Susan Maria Leach, offers inspiration. Bariatric Eating's website also offers examples of healthy recipes, holiday and party meals, and stories of adjusting social lifestyles to balance fun and health.
Bariatic Eating provides healthy considerations to support customers on their path to achieve and maintain their desired lifestyle. This includes protein shakes, vitamins, and healthy recipes. In addition to being a resource for healthy ideas, Bariatric Eating also offers news and information about surgery, before and after, and important post-surgery tips for patients to be stay positive after a life changing procedure.
Get inspired. Visit bariatriceating.com for more information on their company. You can also reach them by phone at 1-888-492-9992.
For information regarding SEO National and their internet marketing services, visit http://www.seonational.com. or call 1-855-SEO-NATL (1-855-736-6285).