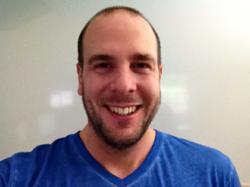 Sydney, AU (PRWEB) November 22, 2012
SEO, or search engine optimization, can only do so much to boost a websites position in search engine results. Internet marketer James Schramko, CEO of SuperFastBusiness, opens his latest news update by sharing an observation he has gained from handling numerous SEO campaigns over the years: unsuccessful marketing efforts are brought about by just a few very common SEO mistakes.
We see a lot of customers with our SEO business and we do deep forensics to discover why they get the results they get. And it almost always comes back to the same thing, he begins.
The first mistake, Schramko states, is that website content is dated. Many website owners dont provide new content on a regular basis, and some even post materials that are not original or even useful. He offers some advice for website owners who want to raise their ranks on search pages: Have fresh content that is original and helpful. Put things like images, bullet points, case studies, graphs, infographics, really well-written material thats researched or informative, or transcriptions of videos.
Get your content up-to-date, make it useful and thats a great foundation for a SEO campaign, he stresses.
In addition to providing fresh, original and useful content, Schramko also advises website owners to choose page names that are obvious and indicate what the page is about: What you want to see is your keyword appearing once in the page title, and it should read naturally for humans. The page structure, instead of being digits and characters, you really want to have words. The goal here is to make it easy for a search engine to understand what your page is about so that it can index it with the relevant status, he explains.
The third most common SEO mistake, Schramko states, is lack of variation in anchor text links. He explains that these are the most common culprits behind site rank drops after Googles Panda and Penguin update.
Weve seen cases where someone has 30 or 40 per cent of all of their anchor text links pointing to their website with the exact same phrase. That makes it very hard to get a result. What you need to do in this case is you need to get more links and they should be different words so that it dilutes the percentage of any one phrase, he advises. Besides varying anchor text, Schramko also recommends using different landing pages for different links.
The fourth most common mistake is keyword stuffing: Its a very common thing for rookie website masters. Its not going to help you if you put a hundred keywords in your keyword Meta description. Its not going to help you trying to target 10 keywords per page. You want 10 pages with one keyword per page because the one keyword lays a target at page is always going to be more relevant than a page trying to be 10 things at once, explains Schramko.
To close his video, Schramko shares the last SEO mistake webmasters often make: using the wrongs settings or forgetting to change them after recent work. He states that this is quite common for websites that used to do well but have recently experienced slipping ranks on search results. According to Schramko, If your site drops from nowhere, then it could be a simple case of having the wrong settings in your development mode. Be particularly careful of this one if youve had work done to your website. Website owners who are uncertain if they have a website issue can use the new free website checking service at http://www.SeoPartner.com.