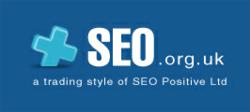 (PRWEB UK) 17 September 2012
SEO.org.uk are an Essex-based online promotions company specialising in Search Engine Optimisation (SEO). Like any SEO-based business, Google is a vital element of the industry and as such SEO.org.uk pays particular attention to the updates and developments from the search engine giant.
Google update their algorithms on a very regular basis, the latest development involves the way in which the search engine figures out what the searcher is really looking for. In light of this, SEO.org.uk has released their key considerations for success following the update.
The Head of Search at SEO.org.uk shares his thoughts on the matter:
Google is always updating its algorithms and the functionality of the search engine but the latest update is a huge step towards bridging the gap between the users intention and accurate results depicting that intent.
Key considerations for staying on top of Google: