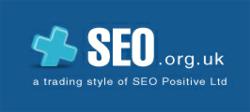 (PRWEB UK) 28 November 2012
Forming and maintaining quality relationships with customers is crucial for business it can be the make or break of a company and is essential to keep regular business incoming. Below are some tips to follow in order to keep these relationships as successful and fulfilling as possible.
Show potential customers a case study
This can portray how a business helped previous businesses achieve what they aimed to and most importantly, kept them on as customers. It should be detailed and in depth and really portray how the company helped the success of the customer. It is also a way to show current customers that you deem their business important enough to make it into a case study and show others. Overall it can be a win win situation.
Invite customers to attend a trade show with you
A companys most happy customers will have the best and most positive stories to tell. They will have passion and great description of how a company helped them. It is also an opportunity for customers to market and network as well as tell others about how wonderful your company is.
Try to receive as much feedback as possible
Valuable feedback and views about how a company has helped another is always beneficial. Likewise some constructive criticism is also helpful as a way to improve a company. Make leaving feedback about your company as easy and quick as possible. This may be through Facebook forums or feedback forms on your website.
Make the Managing Director accessible
However big an organisation is it should never forget its customers. Making managing directors and executives available and accessible when problems arise is a great way to make unhappy customers happy. Customers who can speak with heads of departments feel they are closer to alleviating the problem.
Make it personal
The best way to improve customer and business liaisons is to go beyond the minimum requirement. As well as offering exceptional services it is good to remind customers that you are thinking of them, for instance, sending a Christmas card signed by their account manager breaks down formal, business levels. Looking for important dates and events that your customer maybe involved with is also a way to show a companys caring side.
Following each of these simple steps should help raise business relations now and most importantly for the future.
SEO.org.uk brings effective yet affordable online marketing services to companies from all industries and backgrounds. The company offers a huge range of services including search engine optimisation, Pay Per Click account management, social media marketing and website design.