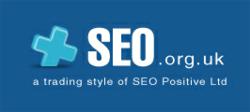 (PRWEB UK) 19 October 2012
The study carried out by Napkin Labs looked at 52 brand pages for two months with fans between two hundred thousand and one million fans. Results indicated that only 6% of their fans engaged and interacted with the page they had liked and that as a brands quantity of likes increased, interaction did not necessarily follow pattern.
Riley Gibson, co-founder and CEO of Napkin Labs said, These numbers show that brand marketers need to focus less on the volume of fans and more on engaging the fans that they have. Involving engaged fans in richer experiences, rather than just pushing messages, is one key way to keep communities active and interested. The study also revealed the most influential users, known as superfans had the biggest impact on how much other fans interacted with one another and the brand.
As SEO.org.uk provides social media services to businesses the company understand the importance of social media platforms and interacting with users. The Essex-based firms social media department focus on interactions and producing engaging, interesting content designed to provoke conversation.
Robyn Perry, Head of Social Media stated, It is interesting to see that quality has finally ruled over quantity. For too long brands have focused on the amount of likes and followers they have, and as this study indicates this is not always vital. Engaged users are more likely to share and tell others about the brand and this is why SEO.org.uk focuses on this aspect.