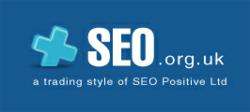 (PRWEB UK) 15 February 2013
According to Computer World UK, Industry tracker, comScore has reported that Google has remained dominant in the search market with results of 67 percent, up 0.3 percent on the previous month. Microsofts Bing also proved popular increasing its percentage by 0.2, although still saying well behind its competitor Google.
Analyst Dan Olds explained, This tells me that Google still hasnt been challenged by Microsoft. It turns out that search is sticky. People got used to using Google and it became their go to search engine all the time. Google search is also embedded in all sorts of other Websites, which gives them more users.
SEO.org.uk understands Googles dominance in the search engine market as providers of search engine optimisation, pay per click and reputation management. The company has been helping website owners become apparent to search engines including Google, Bing and Yahoo! Managing Director, Ben Austin added, The dominance of Google has always been very high and the search engine just seems to keep becoming more and more powerful. It is no surprise Google has increased its users even more so after the development of additional features like maps, alerts and translate.
Predictions show that the search engine is set for continuous growth as the year progresses.
SEO.org.uk continues to follow Google related news.
SEO.org.uk brings effective yet affordable online marketing services to companies from all industries and backgrounds. The company offers a huge range of services including search engine optimisation, Pay Per Click account management, social media marketing and website design.