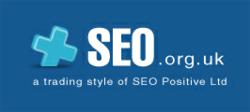 (PRWEB UK) 7 October 2012
The first content marketing survey report by Econsultancy and Outbrain has revealed that over 90% of online marketers believe content marketing will become more important over the next 12 months.
However despite this statistic, only a minority had a content strategy in place and just 34% had dedicated budgets or individuals dedicated to their content marketing.
The survey questioned 1,300 marketers working for brands, agencies, and publishers and produced some interesting results regarding their approach and understanding of content management.
With a growing need for original content to stay ahead of Google algorithms and promote good SEO, 73% of those questioned said digital marketers were becoming publishers.
In light of the increasing awareness for high quality content, 57% of in-house marketers and 58% of agency marketers listed content management as one of their top three business objectives.
Ben Austin, Managing Director at SEO.org.uk, one of the UKs leading SEO suppliers, has responded to the news with interest:
We are strong believers that good original content can help improve Google rankings and encourage the awareness of brands. We have a team of experienced copywriters in-house to generate content for clients such as press releases, blogs, articles and site content with carefully selected keywords in mind.
By taking charge of your digital marketing campaign and investing in content management, you can significantly improve your visibility on the web. It is no surprise the vast majority of those questioned believe content marketing will become more important over the next year.
SEO.org.uk specialists are continuing to watch these latest statistics with interest.
SEO.org.uk is based in Chelmsford, Essex with the aim of bringing effective yet affordable online marketing services to companies from all industries and backgrounds. The company offers a huge range of services including search engine optimisation, Pay Per Click account management, social media marketing and reputation management.