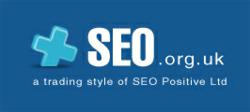 (PRWEB UK) 26 September 2012
Following a hive of activity from search giant Google, SEO.org.uk announce their key considerations for the introduction of Author Rank.
Ever-changing and developing search engine giant Google are in the process of yet another algorithm update; Author Rank. The concept is relatively new but Author Rank will be applied to the website where content is vast provided regularly to. The idea was introduced in order to use the online reputation of the content writer with that of the ranking of the website or the page as a whole through the search engine. In order to match the identity of the writer with their content, Author Rank will link their Google+ account in an authorship fashion.
A member of the Search team at SEO.org.uk team shares his thoughts on the subject:
Many SEO companies have begun strategising their Author Rank campaign. If theres one thing that makes Author Rank campaigns different from SEO is that the latter relies heavily in the social media aspect of the website; first by the accuracy of the social media profile, the number of posts/shares and in the case of Googles social media network, the number of +1s.
Key considerations for Author Rank in SEO: