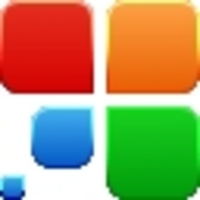 (PRWEB) November 29, 2010
Link-Assistant.Com, an established provider of search engine optimization solutions, integrates a bunch of powerful competition research features into their user-popular pack of SEO software SEO PowerSuite. The new features that facilitate analyzing competitors link networks and monitoring their positions in search engines let SEO PowerSuite users gain maximum strategic value from competitive environment research.
Competitive intelligence in SEO
Search engine optimization is a key Internet marketing mechanism that has proved to be a solid source of clientele for most online and offline businesses. As a scope of measures to achieve websites top search engine positions for a set of theme-relevant keywords, SEO presupposes outranking other websites that appear in search results for the same keywords. Thus, successful SEO strategy ensues from the thorough analysis of competitive landscape. The newly-released SEO PowerSuite features bring SEO competitive analysis depth to a yet unseen level.
Whats new?
The crucial update was made to two SEO tools – SEO SpyGlass and Rank Tracker – included into four-unit SEO PowerSuite toolkit.
SEO SpyGlass is cutting-edge SEO software that uncovers the sources of backlinks used by competitors in their link-building campaigns. The tool got equipped with a new backlink research method collecting links in Blekko search engine. The update increased tenfold the number of link sources found per analyzed competitors domain. Combined with other backlink research methods in SEO SpyGlass, Blekko lets SEO SpyGlass users get the deepest possible insight into their competitors link-building and discover the tremendous amount of link sources for their own website.
Rank Tracker – high-end SEO software for automatic search engine positions checks was reinforced with a module for competitor rankings monitoring. The feature enables Rank Tracker users to control their competitors positions changes and detect their maneuvers in time to take preventative measures.
What are the other tasks SEO PowerSuite tools handle?