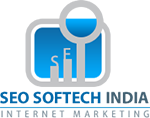 (PRWEB) November 08, 2013
SEOSoftechIndia, a leading Indian online marketing company, recently announced its new SEO packages for its international customers. The Internet marketing company offers optimization for 10-30 keywords as part of its SEO packages and also provides customized SEO (Google Panda and Penguin Compliant SEO Services) and SMO services to the customers.
There are many SEO companies and agencies across the country offering a variety of SEO and digital marketing services, but verifying their credibility and knowing how competent they actually are, is a difficult task. SEO Softech India, Best SEO Services Company, has a proven track record and has recently announced its new SEO packages for international customers.
Click here to know more about their latest SEO plan.
At present, the standard package offered by the company includes optimization of 10-30 keywords for the client websites. But, SEO Softech India also encourages its customers to request them for customized packages and services at customized rates. The new packages offered by the company are SEO Bronze, SEO Silver and SEO Gold. The basic Bronze package includes optimization of 10 keywords, while Silver includes 20 keywords, and the Gold includes optimization of up to 30 keywords.
Talking about how the services of SEO Softech India are valuable to individuals and business owners from all the backgrounds, Manoj Vats, Director of the company was quoted as saying – We are a leading SEO company in India and have also created our position as one of the top-most SEO companies in Noida. Our SEO packages are designed for Web Designers, Website Owners, Business Marketers, and also students who wish to develop their own online business in Search Engine Optimization and Internet Marketing.
Elaborating more on what SEO Softech India wants to achieve through its services, Manoj Vats was further quoted as saying, In the domain of SEO, we aim to provide the most highly developed SEO solutions that includes a range of SEO services like site design, site structure, quality guest posting, competition analysis, website analysis, image optimization, social media marketing and much more.
Interested business owners and individuals can log on to the official website of SEO Softech India and choose from one of the three SEO packages as per their requirements. The latest package has been especially designed for the international customers looking out for cost-effective customized SEO plans.
About the Company

SEO Softech India is a leading online marketing company, which offers SEO, content, SMO, PPC marketing services to individuals and businesses in India and across the world.
To know more about SEO Softech India and its offerings, visit http://www.seosoftechindia.com.