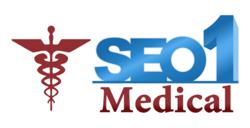 Dallas, Texas (PRWEB) February 18, 2013
Dallas based SEO 1 Medical; a search engine optimization company focused on online medical marketing has published a new article highlighting how physician owned private practices can face higher operating costs when compared to hospital owned practices.
The MGMA(Medical Group Management Association)-ACMPE (American College of Medical Practice Executives) recently conducted a study that indicated physician owned practices spend 20 percent more per doctor than hospital owned practices.
SEO 1 Medical has been keeping a close tab on operational expenses of physician owned practices and feels that efficiently allocating marketing budget is one of the untapped opportunities.
When asked the reason for this staggering difference, Rodney Brooke of SEO 1 Medical said, The difference is hospital owned practices enjoy economies of scale which physician owned practices dont. He further added that annual operating expenses per doctor in physician owned practices has gone up by just 1.6% compared to 6.5% of hospital owned practices.
According to Mr. Brooke, Smart customer outreach programs were primarily responsible in bringing down physician owned practices marketing budget spends thus relieving some of the pressure on operating expenses.
Customized organic search engine optimization campaigns coupled with social media marketing and reputation management for doctors deliver superior results than paid search, billboard advertising, and radio and TV spots. Mr. Brooke feels, With Traditional media receding, paid internet advertising is reserved for institutions with deep pockets. Search engines are no longer technology companies; they have now morphed to big advertising companies.
The article titled Social Media, Organic SEO, and Automation Puts a Lid on Physicians Operating Expenses points our several measures that physician owned practices can take to achieve all their revenue targets without significantly altering their customer outreach programs. SEO 1 Medical suggests aggressive organic SEO, social media marketing, and automation as solutions to ever increasing operating and administrative expenses.
About SEO 1 Medical

SEO 1 Medical is a specialized Internet marketing firm that operates in Dallas, Texas. It offers a variety of Internet marketing solutions to the health care industry. Its team has more than 30 years of combined experiences in organic SEO, article marketing, pay per click, Google optimization, press release distribution, and medical marketing consulting for doctors and physicians.

Contact
Rodney Brooke

Tel: 888-263-9434

http://seo1-medical.com