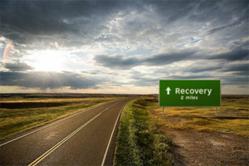 (PRWEB UK) 13 September 2012
Ecommerce SEO Specialists, SEO Traffic Lab is launching a new Penguin Recovery Service to aid online businesses that have felt the profit freeze following Googles numerous Penguin iterations. The service will focus on restoring companies rankings and ongoing consultancy to prevent future impacts of fresh algorithm iterations.
SEO Traffic Lab, specialists in Ecommerce SEO, today announced the launch of a new service to restore online businesses that have been damaged by Googles Penguin algorithm. The new Penguin Recovery Service has been specifically developed to help all of the UK online retailers who have experienced a freeze in profits and a dramatic downturn in orders and lead generation following a loss of position in search engines.
The service has been specifically developed to meet the influx of demand that the consultancy has experienced in respect of enquires from ecommerce businesses seeking help with SEO restoration to prevent future damage to brand and profits.
Andy Birkitt, Head of Technical for SEO Traffic Lab commented: "The Penguin Recovery Service has evolved to meet the needs of our clients in an era where Google algorithm iterations are constantly changing. Our team work closely to monitor the updates. We work closely with clients to aid them in a recovery. It can take a lot of work to restore a retailers position following a Penguin or Panda hit, and prevention really is better than cure in this scenario. We work to constantly assess Grey Hat SEO strategies because you cant take for granted that its just Black Hat SEO methodology that can place an online business under jeopardy."
The consultancy has secured some impressive results and is currently working with Ecommerce retailers to restore traffic and a solid presence within Google through The Penguin Recovery Service.
SEO Traffic Lab is an SEO company based in Lincolnshire, dedicated to raising the online awareness, visibility and profitability of businesses through the use of new media. The company deliver SEO Services and Online Marketing that bring customers closer to your business, offering a bespoke service for every client covering Search Engine Optimisation, Pay Per Click, Social Media Management & Brand Reputation Management Services.