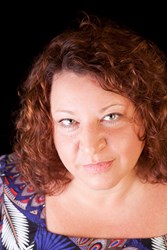 Glasgow, Scotland (PRWEB) August 29, 2013
Business owners, large and small needn't look far for information on why their websites are not showing up on Google. The question Maya Mendoza, a leading expert in website marketing and SEO asks is this: are business owners really getting the full story? The answer is no.
Its time we separate fact from fiction. The real story here is that many small business are paying good money for inferior websites that will never rank on Google. Mendoza stated
Why is it so hard for a website to reach pole position in Google for their industry or niche?
The simple answer is that these days its possible to create a website at relatively little cost and therefore, start-ups and established businesses have an increasing number of competitors vying for prime positions online.
This has led to a saturation of websites in every market sector, and getting noticed online has become increasingly difficult for businesses.
Google have not helped the matter by reserving top page position for paid ads, thereby pushing organic search results further down the page. The search giant has also recently stripped down the information that local search results display, and the traditional 7 pack – the block of local results that Google displays when they think the searcher has a geographically constrained local intent – has been reduced to a 3 pack for business located in cities and towns.
Competition for pole position on the search engines is now so stiff that if a website is going to stand a chance of ranking in a prominent position for its keyword terms, it must be rigorously optimized for search (SEO). Unfortunaly, when auditing the websites of clients who come to us for help we have found that this is not the case.
Most clients who come to us for help are shocked to discover that despite paying for a professional website designer to build their site, that the site is not optimized for search. Mendoza stressed.
Why do many website developers ignore good SEO practices?
The answer lies in understanding the training and motivation behind the person creating the design. Mendoza said.
There are two types of design:
AESTHETIC design – With its focus on beauty, aesthetic design seeks to create attractive products, to make them pleasing to the eyes and other senses.
FUNCTIONAL design With its focus on performance, functional design seeks to create effective products that operate and perform well within the expected conditions of use.
Based on these definitions it is no surprise to discover a conflict between Web Design companies and SEO Firms.
Most web designers come from a graphics design or other art-related background and therefore aesthetic design dominates work on the web – they are less likely to have an interest in, or care about rankings and SEO techniques
SEOs on the other hand are forged from the discipline of analysis. They design with search engine performance in mind and often find fault with web designers who unwittingly undermine a websites search performance by using coding that inhibits SEO best practice.
The result, or victim, of this conflict between disciplines is the hard working business owner who spends both time and money on a website that may not do the job it was intended for.
To protect themselves from careless practices, Maya Mendoza recommends that small business owners ask three primary questions of any web designer before deciding which firm to hire for their project.
#1: How will you make my website Search Engine Friendly?

If a web designer looks at you blankly when you ask this question…run away.
#2: How are we going to make conversions? -

This is very often overlooked but extremely important to the bottom line of any business.
#3: Can we link my Facebook and Twitter accounts to my website?

These days social media engagement is key to both sales potential and search results.
Website owners concerned about the SEO fitness of their site can gain immediate help, and a full on site SEO analysis, via the Website SEO Clinic on the Milagro Fusion Marketing Website. There is no cost to this service.
For media inquiries, to arrange for an interview or an expert quote please contact Maya Mendoza at +44 (0) 5731 245 811
Milagro Fusion Marketing and Maya Mendoza

Maya Mendoza is an independent online marketing consultant and founder of Milagro Fusion Marketing. Ms Mendoza – recently awarded the title Best Marketing Consultant Glasgow- and her team, specialise in assisting individuals and small business owners to make the best use of up to date Digital Marketing, PR and Online technologies, while increasing their search rankings and presence online.