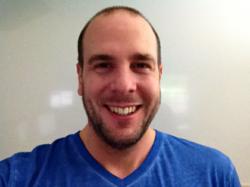 Sydney, Australia (PRWEB) December 09, 2012
"If youre thinking about SEO, this is the best way to start." James Schramko, CEO of SuperFastBusiness.com, encourages business owners to sign up for the free website check service recently launched by his company division SEOPartner. The service is designed to gauge a website's readiness to undergo effective search engine optimization measures and achieve promotional success online.
"We put the free website check in because we only want to work with people whom we know we can get a great result for," Schramko explains. "That means its good for you, which also means that its good for us."
This new service is completely free and also comes with weekly video SEO news updates from the CEO himself. To get the free website check, site owners will simply need to visit the SEOPartner website and fill out a form requesting general information about the site to be assessed. The requested information includes the website address, any prior SEO work done, any search engine Webmaster tools warnings received, and any recent experiences with ranking drops or de-indexing.
The form also invites site owners to provide up to three suggested keywords and to indicate which major search engine region they are trying to rank forthese details can help the SEOPartner team get a clearer picture of the site's potential strength for SEO procedures.
"Our team will look at your site and well tell you how competitive your market is. Well show you whats going on with your site in terms of how ready it is for SEO," Schramko says. "Well let you know if the site looks damaged and whether it needs significant changes."
Once the free website audit is accomplished, the SEOPartner team will proceed to communicate with the site owners through a helpdesk ticket and recommend the most appropriate SEOPartner service package to use in getting an effective SEO campaign started.
Composed of a highly trained team with top-quality, systematized processes in place, SEOPartner offers four different service packages that provide different levels of SEO efficiency: the Professional, Domination, Epic, and Video SEO packs. Each pack includes varying numbers of original handwritten articles, rewritten articles, article distribution services, social media posting services, content placement on web 2.0 sites, press releases, RSS syndication, and custom PDF and video distribution.
Knowing that handcrafted techniques will always produce results that outrank auto generated software, the SEOPartner team creates all content in-house for better results. Schramko attributes his company's positive results for the year to the practice of "getting back to the real stuff." "It's real humans making real content for real humans," he shares. By leaving all the automatic, spammy, and mechanized optimization practices behind and focusing on using quality content to drive good traffic, SEOPartner is able to help clients fetch improved search results and bring new business straight to their sites.
"I want to say a big thanks for believing in us, supporting us, and for making our business so strong," Schramko adds. "Our teams are ready to deal with your work, so if you haven't already done this, be sure to put in a free website check."
For more details about the new website analysis service and the different SEO service packs available, visit the SEOPartner website.