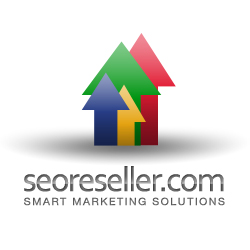 San Francsico, CA (PRWEB) April 30, 2013
SEOReseller.com, a leading provider of white label SEO and online marketing solutions to agencies, undertakes its most comprehensive product update in the history of the organization. Starting May 1 2013, the company will be adding robust inbound marketing methods to their existing solutions. These products are bound to deliver content-driven SEO in one integrated and holistic marketing approach.
Upcoming Additions
Well-written content is no longer enough. Credible media coverage and well-placed content are the future of online marketing, says Clayton Wood, marketing director of SEOReseller.com. Weve partnered with major media publishers, high authority magazines, niche industry publications, and highly regarded news sites to give our clients maximum online visibility and quality links. Its no longer about link building, its more about nurturing brands and organically attracting customers by turning on the tap to publishing real content for real people, he adds.
By offering more diverse marketing solutions, rich media integration, and improved user experience, the agencys new partnerships aim to influence organic search rankings significantly in line with Googles algorithmic changes. It is strategically designed to provide clients with more search exposure and better rankings through effective content marketing and high quality backlinks.
Our agency partners will get rich and relevant content published in some of the most respected online journals, propelling their clients as respected figures in their industries. They can establish positive reputation through quality articles, leadership interviews, business and product reviews, and more. It offers a wide range of digital media platforms where clients can promote their products and services to better improve brand equity. We structured these new solutions to equip agencies with all the tools necessary to truly become an end-to-end marketing provider, Wood explains.
Updating Existing Campaigns
The update will take effect upon cycle renewal for partners with campaigns on the May 15th cycle. All partners will be given the option to keep running the legacy campaign on their existing projects. SEOReseller.com will be implementing the updated solutions to all new and existing clients new campaigns. The company encourages their partners to take advantage of the comprehensive product update.
Our new solutions bring your whole SEO world together in one powerful, integrated marketing system. With our inbound marketing solutions, you dont seek out customers they find you, adds Wood.
The agencys account managers will be contacting partners to explain this product development in detail before the official launch on May 1. Interested parties may also contact SEOReseller.com at US 415-625-9700, UK (44) 203-393-4830, or AU (02) 8484-1116.
About SEOReseller.com
SEOReseller.com provides full-service white label SEO solutions to agencies of different sizes. Their customizable solutions include search engine optimization, social media marketing, local search, website development, and paid marketing management. Their clients range from start-up companies to large agencies from the US, the UK, and Australia.
Visit http://www.seoreseller.com to view a complete list of their offered solutions.