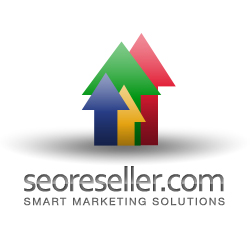 San Francisco, CA (PRWEB) January 10, 2013
The SEO industry was shaken recently by recent news of SEO tool providers discontinuing their rank tracking services, which took effect at the beginning of this year. SEOReseller.com has stayed ahead of this announcement, developing in-house reporting tools. Today, the company is proud to offer these tools to all their partner agencies and retail SEO vendors.
Third Party Tracking Tools
The announcement of providers Ahrefs and Raven, which became effective at the beginning of this month, came after Google released a warning about using unauthorized or scraped data. The two companies wrote in response that they will discontinue their rank tracking services altogether, as a way of maintaining their good relationship with Google. This left many SEO providers seeking new providers, and left even more asking if their current provider still provides rank tracking services.
SEOReseller.com Continues Organic Rank Tracking
SEOReseller.com recognizes the importance of tracking SERPs rankings for their partners end clients. The company has already been developing their in-house technology prior to the announcements made towards the end of last year. The project is part of SEOReseller.coms continued commitment to their partners to provide topnotch search engine optimization solutions. The company assures its partner agencies that they will continue to receive rank tracking services without fear of being penalized by Google. The company partners with the search engine to provide the most accurate ranking updates on the dashboard and in their monthly reports.
Improved Reporting
In addition to developing in-house SEO reporting technology, the company also improved their monthly executive summaries. The updated version makes it easy for both partners and end clients to see their campaign progress at first glance. The company has added ranking change indicators that show how many points your clients rankings for specific keywords moved and if the change was positive.
The in-house rank tracking feature and the improved reports are now available on SEOReseller.coms white label dashboard. Partners can access it by going to their dashboards, while new SEO companies will receive these when they sign up and become an agency partner.
About SEOReseller.com
SEOReseller.com is the leading provider of wholesale search engine optimization to retail agencies. The company has extensive experience in providing first-page rankings daily, and it has helped agencies scale their SEO businesses successfully. Their solutions include web design and development, free marketing like SEO, social media, and local search, and paid marketing solutions management. Visit http://www.seoreseller.com to view their full service line-up.