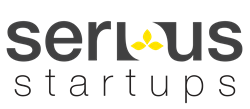 Nashville, TN (PRWEB) December 09, 2013
Serious Startups, a Nashville, Tennessee tech startup company, announces the launch of its first crowd funding campaign via Indiegogo.com. The decision to launch a fundraising campaign comes on the heels of Serious Startups inaugural entrepreneurial pitch event, and is due to the overwhelming turnout during the event.
Commencing December 9, 2013 and ending January 27, 2014, the crowd funding campaign is designed to provide an array of heavily discounted services of up to 60 percent to entrepreneurs in exchange for a nominal donation to the campaign. These services include, but are not limited to the following: website design, company logo design, video production and tutorials on search engine optimization, among other services.
We are a tech startup for tech startups, states John Maddox, Founder of the Nashville based company. The entrepreneurs mobile and website application ideas during our first event catalyzed this campaign and are very deserving of the capital raised through Indiegogo, Maddox adds.
All funds raised by the campaign will be applied to the launching of website and mobile applications Serious Startups takes on for equity. To learn more about how to donate to Serious Startups crowd funding campaign, please visit the Indiegogo campaign.
Serious Startups was founded in 2013 by John Maddox and is comprised of a group of tech industry veterans with decades of combined experience. The tech startup company specializes in bridging the gap from seed stage to large-scale capital investment, building out entrepreneurs ideas in exchange for equity position. Covering all aspects of a tech startup process, Serious Startups prides itself in handling all facets of the process and executing all tasks in house, exercising time management while ensuring quality control. To learn more about this unique approach to tech startup, please visit http://www.seriousstartups.com or call 615.429.1986.