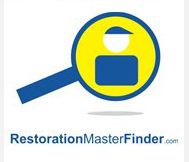 Alexandria, VA (PRWEB) February 28, 2013
ServiceMaster of Alexandria has decided to expand their digital marketing plan with RestorationMaster by expanding their market to Springfield, VA as well as the service addition of Biohazard Cleanup. RestorationMasterFinder.com (RMF) will help expand their online marketing while allowing their company to be broadcasted to a wide range of potential clients. RMF is a cost-effective online lead program exclusive to restoration and cleaning service providers.
Expanding their digital service program and market to Springfield, VA allows ServiceMaster of Alexandria to increase traffic to their site and company. By taking pride in their work, ServiceMaster of Alexandria can guarantee they provide the best quality service to their customers. Visit ServiceMaster of Alexandria, VA website to learn more about their company.
About RestorationMaster Finder
RestorationMaster Finder (RMF) is powered by optimized search engine visibility on search engines as Google, Bing, Yahoo and more than 100 other local, vertical and social media web portals. RMF has the ability to accommodate future technology trends and upgrades. This feature allows the website to continuously operate at peak performance assuring the highest search engine visibility on a national and geo-specific level while reaching the maximum number of prospects.
Steve VanDenBerg, President/CEO ServiceMaster Restoration by DSI says, "Our work with RMF has been very rewarding. Their experience and Internet knowledge allow us to focus on marketing programs that bring results and directly affect our bottom line. We look forward to expanding our online marketing programs gaining more local and national visibility to reach increasing numbers of potential clients for ServiceMaster Restoration by DSI.
About ServiceMaster of Alexandria, VA
ServiceMaster of Alexandria, Ft. Washington, Washington DC is currently on their 25th year of business and take pride in the growth of their company. They are an emergency response company specializing in fire, smoke, mold, biohazard and water damage cleanup. They have been in business for 26 years serving the metro DC area. No matter the size of catastrophe, ServiceMaster of Alexandria is available to help while working with all insurance companies.

Their mission is to provide the customer with service and personal attention that will exceed their expectations through knowledge, dependability and trustworthiness.