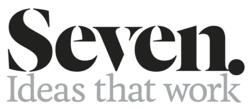 London (PRWEB UK) 26 October 2012
Formerly known as the APA awards, the ICMAs reward innovative content that combines creativity and effectiveness, and goes beyond client expectations, providing an impressive return on investment.
Last years top award winners, Sainsburys magazine and Sainsburys Little ones baby and toddler club, are again nominated as Best consumer publication (retail) and Best consumer content marketing solution of the year respectively. Sainsburys editor, Helena Lang, is again nominated as Editor of the year, with Sainsburys Little ones recognised in the Best digital content solution of the year (consumer). Sainsburys Everyday Easy magazine is also up for the highly coveted Best consumer publication (retail) gong.
This year, Sevens fast-growing B2B division has attracted considerable recognition with more than half the nominations in this sector.
The integrated content work that Seven produces for Grant Thornton has been recognised with four award nominations, including Best finance title for Bespoke. The mobile content solution for GTs audience of Financial Directors, FD Intelligence, has also been shortlisted both in the Best content marketing solution of the year (B2B) and Best mobile content solution.
Sevens work for the Chartered Institute of Management Accountants (CIMA) has been nominated for online and offline categories, including Best B2B title and Best digital content solution.
Seven produces all the commercial supplements and microsites for the Guardian and The Observer. This year that division has garnered four nominations for the likes of Trebor, the UK Department for Business Innovation and Skills, and Nanochannels, for whom Seven builtthe Nanotechnology World site. This project has been nominated for Best digital content solution of the year and Best use of illustration.
Other Seven clients who have had their work award-nominated are English Heritage, First TransPennine Express, Defra, Club Wembley, the Metropolitan Police Service, Aviva Healthcare and Savills.
The awards take place on November 28th. A full list of the nominations can be found here.
ends
http://www.seven.co.uk
Contact at Seven:

Shareena Ali

PR

Seven

3-7 Herbal Hill

London

EC1R 5JF

Tel: 020 7775 5549

Email: shareena.ali@seven.co.uk
Notes to editors:
About Seven