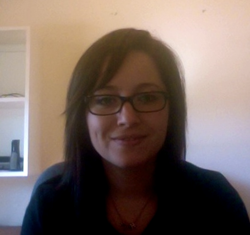 Virginia Beach, VA (PRWEB) March 27, 2014
Seventh Point Advertising and Marketing announces the appointment of Brittany Boller to Social Media Manager. Brittanys appointment expands the growing interactive content marketing department at Seventh Point.
Brittanys youth and enthusiasm, along with her social marketing creativity, will help Seventh Point excel in this expanding arena of advertising. From concept to development to creation, Brittany will help build social media strategies while working to boost organic advertising. She will create unique postings, engage customers and provide measurable results on a multitude of platforms.
Brittanys previous work experience cultivated her top-notch organizational skills and multitasking abilities. Utilizing these skills in her new position at Seventh Point, she will be able to showcase her technological savvy and creativity in the digital marketplace with real-time promoting and engagement for the client.
Brittany earned a bachelors degree in criminal justice from Old Dominion University after receiving an associate degree in social sciences from Tidewater Community College. She also attended and graduated from the Wave Leadership College with an associate degree in Ministry.