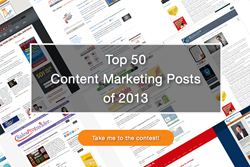 San Francisco, CA (PRWEB) December 05, 2013
ShareBloc, a community for like-minded professionals to share content, launched this week after operating in private beta the previous three months. Subscribers post their favorite business content into different categories, called "blocs", and curate by voting up-or-down content posted by other members of the community. Since September 2013, ShareBloc has accumulated more than a thousand posts and two-thousand-plus votes amongst its 2,200 private beta subscribers.
"Professionals are overwhelmed with content and marketers struggle to reach them because of all that noise," said David Cheng, CEO & co-founder of ShareBloc. "If you look at the consumer space, content discovery and distribution platforms like Twitter, Pinterest and Reddit make it easier for consumers to find great content based on their personal interest graph. We see an opportunity for ShareBloc to map the professional interest graph. Were starting to build a community with sales & marketing professionals first, but we have already seen organic growth from the real estate and technology community."
In addition, ShareBloc is announcing a contest to determine the Top 50 Content Marketing Posts of 2013. ShareBloc is working with some of the leading Sales & Marketing experts, including five of the top 25 bloggers according to HubSpot, to nominate the best content they've read this year. "We brought together influencers like Lori Richardson from Score More Sales and Matt Heinz from Heinz Marketing because we know their readership and existing networks rely on them for curating the best content," said Andrew Koller, COO and co-founder of ShareBloc.
One of these influencers, Craig Rosenberg, editor at funnelholic.com and co-founder of TOPO, has been working with ShareBloc for the past few months. "I consistently blog and use social media frequently so I can see the problem from both sides, as a marketer and consumer of content. ShareBloc helps curate and structure this content so I know the best content is reaching the right audience."
The contest is scheduled to run for two weeks, after which ShareBloc will announce the winners. To participate in the contest, you can vote and nominate your posts here: http://www.sharebloc.com/contest.
About ShareBloc
ShareBloc is building a community of like-minded professionals to share, curate and discuss business content that matters. The company is backed by leading angel investors including 500Startups.