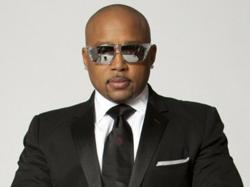 Chicago, IL (PRWEB) May 14, 2013
Resultly, a Chicago-based technology startup redefining how people find and access the latest information thru its patent pending technology is pleased to announce a new partnership with Daymond John, an award-winning entrepreneur, founder & CEO of FUBU and investor featured on ABCs hit reality show Shark Tank to help grow Resultlys consumer mobile app.
Resultly plans to leverage John's knowledge and expertise in improving, growing, building unique consumer relationships to leave a targeted value impression. Johns social influence will help position Resultly at the intersection of a new space, one that meshes social, mobile, and search into a single app. Resultly plans to align itself as the one cool tool users need to stay on top of all the content they are interested in. This unique partnership of bringing someone from outside the technology space, gives Resultly a unique perspective into the consumer world that it would not otherwise have. Thru the partnership, Resultly will tap into John's ability to engrain brands throughout pop culture using non-traditional marketing and branding techniques.
Resultly provides users with a mobile app to stay on top of all their interests. Tapping into the web's largest ecommerce, travel, news, and social sites lets Resultly bring users items exactly matching their interest the second they hit the web. Resultly aims to eliminate the need for users to continue checking the Internet for updates on the things they care most about.
"We knew we had a hit product that we needed to make cool for mass consumers. Even Kim Kardashian sent a tweet last year stating how she keeps checking eBay for a pair of shoes everyday thats sold out," said Ilya Beyrak, Founder of Resultly. "If even Kim can't find a pair of shoes and keeps repeatedly checking online, imagine how many others suffer the same fate," added Beyrak regarding the use of Resultly.
"When I first tried Resultly, I was blown away by the product in the first couple seconds of playing with it. It easily solves one of the biggest problems with search in a way that all of the big competitors aren't addressing," said John. "It was hard not to get excited about the product and additional value that I could bring." Resultly realized there was a real world problem of users repeating search behavior online to get the freshest content: the need for constantly checking if something has been added or updated online. Thru its service, once a specific interest is added to a users' account, Resultly stays on the lookout for things matching that interest automatically. Users then receive detailed alerts to their mobile device with the key information around those items. Products receive key information like images, price, color, and condition, while Job alerts show salary, location, and position.
About Resultly
Resultly, founded in May 2011, allows interests to be followed in realtime across the internet in a wide variety of categories, such as Products, Travel, Housing, News, Jobs and more. Resultly uses a patented process to make results streaming, to the minute, to each of their users according to their indicated interests. The service is free for users and available on web and mobile platforms such as the iPhone.
For more information about Resultly visit http://www.resultly.com.
About Daymond John
John is CEO and Founder of FUBU, a much-celebrated global lifestyle brand, and a pioneer in the fashion industry with over $ 6 billion in product sales. He is an award-winning entrepreneur, and he has received over 35 awards including the Brandweek Marketer of the Year, Advertising Age Marketing 1000 Award for Outstanding Ad Campaign, and Ernst & Youngs New York Entrepreneur of the Year Award. His marketing strategies and ability to build successful brands has made him a highly influential consultant and motivational speaker today. His marketing firm Shark Branding offers advice on how to effectively communicate to consumers through innovative means and connects brands with the worlds top celebrities for everything from endorsements to product extensions.
For more information about Daymond John, visit http://www.DaymondJohn.com.
About Shark Branding
Shark Branding is a vertically integrated marketing and consulting firm with a finger on the pulse of todays latest trends. Decades of experience representing some of the worlds most recognizable brands and celebrities have made us fluent in the language of pop culture. We constantly develop new ways to fully leverage existing media and promote brands. Our roster of celebrity clientele enables us to use product integration, sponsorships, and unique events to market your product to the influencers who will make your brand a lifestyle.
For more information about Shark Branding, visit http://www.sharkbranding.com.