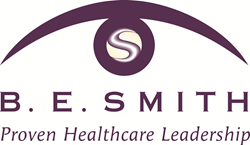 LENEXA, Kan. (PRWEB) May 05, 2015
B. E. Smith, the only full-service leadership solutions firm dedicated exclusively to healthcare providers, has been retained to recruit a new administrator for Shodair Childrens Hospital in Helena, Mont. The top executive search firm in the healthcare industry, B. E. Smith has recently placed more than 900 healthcare executives into organizations.
Shodair Childrens Hospital is the only child and adolescent psychiatric treatment facility in Montana to offer both acute and residential inpatient services, as well as clinical genetic diagnostic and counseling services. The 90,000 square foot facility houses 68 child and adolescent residential treatment beds and 20 acute psychiatric treatment beds. It also has a nationally recognized medical genetics laboratory which provides services via approximately 135 outreach clinics across the state. Shodair is Montanas only Chidlrens Miracle Network affiliated hospital.
Shodair is seeking a dynamic and experienced hospital administrator with a high sense of integrity and relational skills. The new administrator will provide direct leadership to the executive team in alignment with the organizations mission and vision. The administrator will collaborate with the board of trustees regarding organizational strategy, and further the hospitals success in the changing healthcare environment. Additionally, the administrator will utilize interpersonal and communication skills to develop strong relationships among hospital executives and staff, as well as build and maintain positive relationships with the community and local and state legislators.
The complete job posting for the administrator position at Shodair Childrens Hospital can be found on the B. E. Smith website.
About Shodair Childrens Hospital:

Shodair Childrens Hospital provides acute and residential psychiatric care for Montana children and adolescents, and clinical and laboratory medical genetic services to residents of all ages. Shodair is a non-profit facility and the states only Childrens Miracle Network hospital. The medical genetics department at Shodair is the states medical genetics program, and provides comprehensive services to patients at the Helena campus and in communities throughout the state via approximately 135 outreach clinics. For more information, visit http://www.shodair.org.
About B. E. Smith:

Founded in 1978, B. E. Smith is a full-service healthcare executive search firm and the top-ranked provider of senior-level leadership services including Interim Leadership, Executive Search and Advisory Services. Veteran healthcare recruiters and regional healthcare experts partner with each client to create customized solutions. B. E. Smiths proven methodology has resulted in the recent placement of more than 900 leaders into healthcare organizations worldwide. The firm utilizes a comprehensive sourcing strategy incorporating the latest marketing techniques, association partnerships, social networking and one of the largest databases of skilled senior-level healthcare executives in the industry to deliver immediate results in todays complex healthcare environment. For more information, visit BESmith.com or call 855-254-8261.