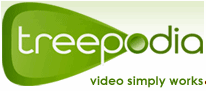 Boston, MA (PRWEB) May 13, 2014
Treepodia (http://www.treepodia.com), the leading provider of automated video solutions for online retailers, announced today that leading Canadian online marketplace SHOP.CA has increased conversions by 15% and created a more engaging and sharable online shopping experience by choosing the companys e-commerce video platform. SHOP.CA has created more than 100,000 product videos using the automated video production, hosting, and streaming solution found in Treepodia, and is now able to quickly create new videos when new products are added or pricing and other information changes.
SHOP.CA also gets tremendous Video Search Engine Optimization (VSEO) benefits from the Treepodia videos, which are all indexed by Google, given the search engines preference for video in determining page rank for relevant keyword terms.
SHOP.CA (http://www.shop.ca) is an online marketplace that serves the Canadian market, offering a wide range of products across 500 merchants, including clothing, consumer electronics, health and beauty supplies and more, all of which are shipped within Canada. The marketplace was launched in 2012 to eliminate the frustrations of import duties and high shipping costs encountered by Canadians who love to shop online and tend to frequent U.S.-based e-commerce sites where hidden costs often surprise customers and delays due to customs and inspections are frequent. SHOP.CA is now the fastest-growing retail site in Canada and is in the top 10 most-visited Canadian-owned ecommerce sites.
To keep customers engaged with the site and its products, and to encourage them to share product information with their social network, SHOP.CA is using Treepodia to create and post videos automatically. Canadians love loyalty programs, and we reward customers for their social interactions, said Christian Rodericks, vice president of marketplace operations at SHOP.CA. Sharing products is high on our customers list of social activities, and Treepodia is helping us keep up with the demand for more videos. Shoppers respond to videos more than static photos, and ultimately help benefit the core metrics of our business like conversion rate.
Treepodias e-commerce video platform enables online merchants to cover their entire product catalog with dynamic and effective video content in just 24 hours, and includes monitored video hosting, high-quality streaming, and a multi-environment video player. SHOP.CA adds as tens of thousands of new products to its website each week; the company chose Treepodia because it could easily scale product video development to the growth of its catalogue.
Since implementing Treepodia, SHOP.CA has seen a 15% increase in conversion for users who could watch videos over those who did not have the option and a 7x ROI on the cost of the solution. As a result, SHOP.CA ensures Treepodia product videos are present on each merchandised product to maximize ROI when they spend media dollars driving traffic to those products. All of SHOP.CAs product videos are indexed by major search engines producing an increase in organic traffic from many page one video SERPS.
We know that having visually appealing content contributes to the success of an e-commerce business it gives customers a better understanding of products, which helps them decide what to buy, Rodericks said. But producing videos can be a time-consuming and expensive undertaking. Treepodia has taken away those barriers to video production, making it as easy as posting product content to our website.
About Treepodia, Ltd.

By using existing product catalog data to create thousands of videos automatically, Treepodia offers businesses a fast and inexpensive video solution, with a unique 4X ROI contractual guarantee. Treepodia services include automated videos, video SEO, social sharing, mobile presentation, and continuous performance optimization via built-in A/B testing algorithms.With hundreds of clients globally including Home Depot, Price Grabber, Walmart, P&G, ToolKing and Lenovo and over 40 million high-converting videos with millions of views, Treepodia is the leading ecommerce video platform for online retailers, and recognized as the top choice among IR500 brands.
About SHOP.CA

SHOP.CA is committed to becoming Canada's leader in online shopping by striving to provide a unique Canadian experience that combines an authoritative selection of products, unparalleled service and a social loyalty program that Rewards members on every purchase. Launched in July 2012, SHOP.CA offers Canadian online shoppers a compelling alternative to current shopping options.