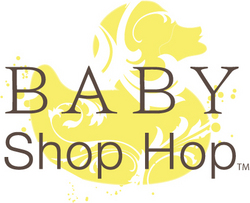 Denver, CO (PRWEB) June 9, 2010
Shop Hop Productions announces the Baby Shop Hop, an online shopathon that provides Baby Industry Businesses a guaranteed way to grow their business while giving back to the community, and gives Shop Hoppers a reason to shop for a cause.
With the economy impacting retailers, Shop Hop Productions found that the Shop Hop event offers a unique way for businesses to capture the purchasing power of Shop Hoppers as they click to discover new companies, products and win prizes. After all, what better way to reach out to consumers and businessesand bring them togetherthan by having some shopping fun, raising money, and giving back? state the Gals at Shop Hop Productions.
What is an online Shop Hop? It is a distinctive online shopping experience where participating businesses hide the Baby Shop Hop logo, the Yellow Duck, on their website for Shop Hoppers to find. Shop Hoppers then search participating businesses websites for the Yellow Duck, and are entered to win prizes and receive shopping incentives and discounts. Charitable donations are accrued every time the Shop Hopper finds and clicks on the Yellow Duck or makes a purchase at a participating store.
Get involved to raise money for a favorite child-oriented charity: