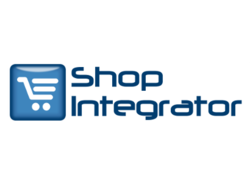 Harpenden UK (PRWEB) December 31, 2012
Subscribers to Vistaprints Premium website building package can quickly and easily integrate ShopIntegrator's hosted shopping cart software with their Vistaprint website building platform.
Vistaprint Premium Package users are able to maximize the return on their time invested in their current website, by adding in the ecommerce features they need for their business.
With ShopIntegrators ecommerce solution, Vistaprint Premium package merchants and website builders are able to customize their online stores checkout to reflect their own individual business requirements. ShopIntegrator is a hosted shopping cart solution perfect for home businesses and small to medium sized enterprises wishing to sell personalised products, tangible goods and digital downloads such as MP3s, audio tracks, eBooks and multi-media software. ShopIntegrator is able to turn a Vistaprint website into a Vistaprint online store in minutes. It connects with a number of leading payment processors and offers merchants a wealth of ecommerce buttons and ecommerce widgets.
Vistaprint ecommerce integration with ShopIntegrator is swift and easy. Vistaprint Premium Package website builders simply add the ShopIntegrator shopping cart into their website using the Vistaprint Advanced Design Tools using the 'Handy HTML Widget' feature via the Extras button from their Vistaprint website builder Insert section. ShopIntegrator also provides a step-by-step Vistaprint ecommerce integration guide and video tutorial to make it even easier for Vistaprint Premium Package users to incorporate a ShopIntegrator online checkout by following an easy-to-use set of steps.
Vistaprint provides an excellent website building platform for SMEs and its Premium Package has some great features to help businesses raise their visibility, such as its Search Engine Optimiser and Facebook Business Page Builder. However, the standard PayPal shopping cart it offers as part of its premium package is a basic shopping cart which may be limiting for some merchants wishing to sell their goods online.
With the ShopIntegrator shopping cart, the merchant benefits from the customer remaining on their Vistaprint website whilst the customer interacts with the online store and shopping cart checkout, right up until the final payment stage where secure credit card details are entered directly with the merchants choice of secure payment processor's hosted payment page.
Basic shopping carts, like the PayPal standard cart offered as part of Vistaprint's Premium Package, are unable to offer the same level of store management features as ShopIntegrator that allow for a merchant with more complex online store requirements. ShopIntegrators cost effective shopping cart software offers a number of helpful features that provide merchants with invaluable business tools and enhance the customers online shopping experience. Mobile and tablet compatible, ShopIntegtrators features include designer settings for creative checkout customization, multiple currency convertors, order management, real time product and stock control, special offers and discount codes, shipping cost creators, European VAT handling for VAT registered merchants and shipping-related progress notification emails.
Adding in ShopIntegrators shopping cart software also offers Vistaprint Premium package users a number of leading payment processors to choose to process their payments through. ShopIntegrator's growing number of payment processor checkout connectors currently include Sage Pay, CardSave, PayPal and eWAY, enabling merchants to choose the right payment processor for their business needs. In addition, ShopIntegrator is able to offer offline payment options such as Pay by Bank Transfer and Pay Offline where merchants can provide specific payment instructions such as pay by cheque, pay on collection, pay on delivery or pay by phone.
For further information and to try ShopIntegrator for free simply visit ShopIntegrator.com.
Established in 2004, ShopIntegrator provides SMEs with secure, easy-to-use hosted shopping cart software. ShopIntegrators competitive pricing and straightforward installation process allows merchants to turn their website into an online store within a matter of minutes. McAfee Secure and PCI compliant, ShopIntegrators shopping cart is compatible with most websites so there is no need to change web hosting companies.
ShopIntegrator is a powerful e-commerce and m-commerce checkout. There is no software to install and its uncomplicated, no cost set-up requires little technical knowledge and can be added into HTML website templates or DIY site builders such as Weebly, Moonfruit, Yola, 1&1 MyWebsite. ShopIntegrator also has dedicated plug-ins to simplify adding ecommerce into popular Content Management Systems (CMS) such as WordPress, Drupal and DotNetNuke (DNN).