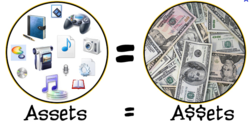 Austin, TX (PRWEB) January 10, 2013
One thing that is very important for salespeople is to know and utilize the Four Pillars of Sales Success:
1. Product

2. People

3. Process

4. Price
Base Line Pricing

There are different ways that pricing can be done, and its necessary to consider both to determine which is the best strategy to utilize.
Monthly vs. CPM Cost Per Thousand
CPM means that each time an advertisement is placed on website, digital edition, or Facebook wall, that serves a thousand people…the company displaying the advertisement (Example: Facebook) can charge for it.
For example, CPM on Facebook could cost 125 dollars per 1000 likes on the Facebook page each time the commercial mention is placed on said Facebook page. (I.e. if a band or something of the sort has 10,000 likes, each time the commercial mention is placed on their page, it would cost 1,250 dollars.)
Things to Know
There are also things to consider when developing pricing, and that revolves primarily around a companys competition. There are several questions a company should ask themselves and research when considering their own pricing:
Where is the competition priced?

Are the competitions advertisers happy with the pricing and what theyre getting for it?

Do advertisers get CPM?
Look at Google Analytics
Google Analytics is an excellent tool to utilize to investigate the three Vs: views, visitors and value. Use this tool to attain and apply information.
Social Media
One question to consider with social media is the ratio of promotional content and content geared to entertain and actually please viewers. For example, how many commercial posts should be done for every editorial post on Facebook?
A good answer for this question is that for every one commercial post, there should be 10 editorial-related posts. This makes it more likely that the reader wont feel tricked or bombarded with advertisements when they like a company on Facebook. After all, if that happens, odds are theyre likely to dislike and unlike the companyboth on Facebook and in real life.
Social Media allows for very targeted promotion, but its important to utilize this the right way and not to abuse it so that it uses its effectiveness.
Pricing Email Lists
There are several facts and strategies to know and consider when determining how to price email lists: