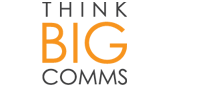 (PRWEB UK) 31 January 2013
With a rising number of ethnic communities now living in the UK, a Cambs-based Polish marketing & communications agency, Think Big Comms, has found that even the most tried and tested methods should be used when raising interest and brand awareness amongst these target audiences. Think Big Comms collated data from its own clients as part of its ethnic marketing research.
Matylda Setlak, founder of Think Big Comms, explains: Due to the current economic climate, more and more businesses are turning to strategic marketing to achieve results. However, many of these businesses are looking solely at social media to promote their brands and have overlooked the more traditional marketing and communications ideas, such as advertising and public relations.
When a UK company is trying to reach out to a Polish audience, rather than generalising by assuming it is aware of, or follows, mainstream advertising, a far simpler and more effective way of reaching this audience would be to integrate cultural references into everyday marketing activities. For example, raising your brand awareness in the UKs Polish community could be as easy as leaving leaflets or brochures about your company at the tills of regularly visited shops.
Think Big Comms research shows that reaching out to an ethnic community can also include outside-the-box concepts such as utilising a travellers free time by distributing brochures on board coaches and airplanes that travel to and from the relevant country and the UK.
Other key takeaways from the research include:
1. Sponsorships: become a sponsor of country-orientated events, such as the Play Poland Film Festival, national charity events with ties to the UK that are mentioned within UK publications or UK-based cultural centres.
2. Advertising: arrange for leaflets to be inserted into widely-read international magazines that are imported and sold in UK shops this community regularly visits, such as supermarkets with Polish food. Organise leaflets and brochures to be left on board coaches and airplanes that travel to and from the UK and Poland, for example. Also arrange for video commercials to be broadcast on coach screens, where possible, while calling the travellers attention to the on board advert by placing information and contact details on the coach or airplane boarding ticket. These same video commercials can also be used on LCD screens located by tills in specific shops and city centres.
3. Public Ad Campaigns: make best use of this great British institution by creating posters for display on buses, cabs and underground railways plus telephone kiosks, as you may be surprised by just how many people an outdoor advert reaches in one day.
4. Mailshots: directly contact your audience via mailshots (letters) or emails.
5. Public Relations: Draft a press release or article on a chosen subject that would be of interest to your target audience then send it to all of the UK media that write about, and for, that community. Remember to follow up with these media contacts to maximise their interest in your press release or article and encourage them to include it in any features they may be writing.
6. Social Media: run an AdWords campaign using words from the ethnic communitys national language, or a banner (pay per click, pay per action or pay per impressions) on websites that target those users in the UK. Alternatively, set up a homepage for your business on popular social networking sites such as Facebook.
7. Blogs: create and manage a regular blog targeted at the UK-based community.
8. Affiliation: establish a relationship with community websites where they publish your materials in return for commission on sales, or a fixed fee for each user that fills out a form or purchases one of your products.
For more information, visit http://www.thinkbigcomms.com/en/polish-community.