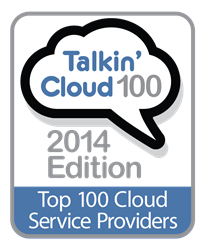 Dana Point, CA (PRWEB) October 30, 2014
SimpleSignal, Inc., the leading cloud-based Unified Communications and Collaboration provider for business, today announced today that it ranked among the worlds Top 100 Cloud Service Providers (CSPs) according to Penton Medias fourth-annual Talkin Cloud 100 report. The Top 100 CSPs generated more than $ 23.4 billion in combined cloud services revenues in 2013, up nearly 44 percent from what they reported the previous year.
We are honored to be included in the Talkin Cloud Top 100 this year, said Dave Gilbert, founder and CEO of SimpleSignal. As more businesses continue to move services and applications to the cloud, they are looking for companies that can provide customized solutions, streamlined onboarding and impeccable customer service. SimpleSignal has spent a decade developing the solutions and processes that our customers require to be successful in their industry.
Winner of numerous awards, including Inc 500|5000 Fastest Growing private Companies and Internet Telephonys Product of the Year, SimpleSignal provides a cloud hosted unified communications solution for businesses across the United States and Canada. Innovative integrations with Google Apps, Salesforce and Microsoft Lync, along with affordable hosted video conferencing have been a driver of growth for the company over the past few years.
SimpleSignal attributes its success in growth and revenue to the consistent development of innovative and forward-thinking business solutions and the continued efforts within the channel community.
The channel community has been instrumental in helping us achieve growth year over year, said Michael Sterl, SimpleSignals EVP. Focusing on the relationships in the channel and strategic partnerships with other solution providers is key to our continued success and growth.
Penton and Talkin Cloud congratulate SimpleSignal, said Charlene OHanlon, Senior Executive Editor and Executive Managing Editor of Talkin Cloud. The Talkin Cloud 100 represents those companies leading the way in the cloud space at a critical point in the maturation of the market.
The Talkin Cloud 100 report is based on data from Talkin Clouds online survey, conducted January through May 2014. The Talkin Cloud 100 report recognizes top cloud service providers based on such metrics as annual cloud services revenue growth (both in actual dollars and in percentage growth rates).
The full report is available now by visiting http://www.talkincloud.com/tc100.
About SimpleSignal

SimpleSignal provides cloud-based Unified Communications and Collaboration services, delivering voice, video, and mobile communications to thousands of satisfied business customers globally. The company provides the most innovative and advanced FMC and mobile PBX capabilities in the industry using its Broadsoft platform, and is one of the first companies ever to extend video PBX telephony over iPads, iPhones, and Android mobile devices that can connect with any brand of video conferencing equipment. SimpleSignals video conferencing product provides all the power and features of Polycoms premise-based video conferencing systems in a fully-outsourced video as a service (VaaS) solution without on-premise video infrastructure. SimpleSignal is also investing heavily in integrations with Microsoft Lync, Google Apps and other SaaS solutions. For more information, visit http://www.simplesignal.com, check out the company blog at http://www.simplesignal.com/blog, or connect at facebook.com/simplesignal and twitter.com/simplesignal.
About Penton

For millions of business owners and decision-makers, Penton makes the difference every day. We engage our professional users by providing actionable ideas and insights, data and workflow tools, community and networking, both in person and virtually, all with deep relevance to their specific industries. We then activate this engagement by connecting users with tens of thousands of targeted providers of products and services to help drive business growth. Learn more about our company at http://www.penton.com. Penton is a privately held company owned by MidOcean Partners and U.S. Equity Partners II, an investment fund sponsored by Wasserstein & Co., LP.