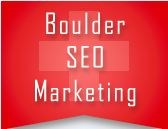 Boulder, Colorado (PRWEB) December 09, 2013
Boulder SEO Marketing, a firm specializing in search engine optimization and content marketing solutions, is pleased to announce today that Simplified IT Solutions has been added to its growing list of companies seeking to improve their online marketing results. Boulder-based Simplified IT Solutions is known for delivering personalized and professionally managed IT services, including support and consulting. Their partnership with Boulder SEO Marketing seeks to improve their search engine rankings, increase their content marketing efforts, and boost their social media presence.
As a provider of IT support services for small and medium sized businesses, Simplified IT knows the importance of increased website traffic to their bottom line, and understands the challenges. CEO Charlie Rockinger states, 2013 has been a very good year, but we also understand that the best time to invest in marketing is when business is going well. He adds, Although were in regular contact with our new marketing partners, our time is devoted to maintaining trusting relationships with our clients. From an SEO perspective, we feel were now in good hands.
Boulder SEO Marketing is in the business of improving organic search results, and their partnership with Simplified IT is a perfect fit. According to Gregory Noonan, Boulder SEO Marketings Manager of Content Marketing, Our new client understands the nature of this work, and that results will be found in a time-tested formula of onsite and offsite optimization efforts, and hard work by both staffs. He adds, We share a philosophy of delivering highly personalized services in our working relationships.
About Simplified IT Solutions (http://www.simpinc.com/)

Simplified IT has been providing computer and networking services to businesses in Colorado since 1993. The company specializes in reliable, efficient and timely IT support and their comprehensive portfolio of IT services covers everything from support and maintenance to IT consulting, data protection, and security.
For additional information or to request a quote, please call 303-415-2702.
About Boulder SEO Marketing (http://www.boulderseomarketing.com)

Boulder SEO Marketing assists Boulder and Denver area businesses, as well as national and international companies, with all of their search engine optimization (SEO), search engine marketing (SEM), social media, content marketing and conventional marketing needs.