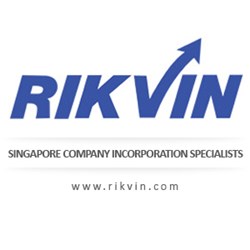 Singapore (PRWEB) February 08, 2013
Swiss pharmaceutical firm Novartis has yesterday broken ground for a US$ 500 million state-of-the-art plant in Tuas, Singapore. The plant, that is set to run end of 2016, will produce substances for drugs relating to cancer, respiratory problems and autoimmune diseases. In addition, the company is looking to hire 250 new personnel for this plant.
This announcement comes close on the heels on Amgens announcement last month, which revealed that it will build a US$ 200 million biologics plant in Singapore. Singapore company registration specialist Rikvin is optimistic that the biologics sector is set to hire more people as more firms sink deeper roots in Singapore to tap its pool of biotech talent.
Already, the Singapore Economic Development Board (EDB) has pledged to prepare Singaporeans to plug the demand for 500 – 700 skilled workers in the sector within the next three years. It has also affirmed that it will work with biologics firms to ensure that their manpower needs are met.
Manufacturing in the biologics sector differs from other pharmaceutical sectors as drugs and

compounds are derived from living cells instead of chemicals. To date, the biologics sector has hired only 1,700 people. According to data from EDB however, Singapore has made significant inroads in biologics manufacturing due to investments from big Pharma players such as GlaxoSmithKline, Roche, Baxter and Lonza – all amounting to approximately US$ 2 billion in capital expenditure.
Analysis shows that on a macroscopic level, steps have already been taken to groom industry-ready talent. For example, via the Development and Apprenticeship (DNA) programme, jointly developed with the Workforce Development Agency (WDA), the EDB has facilitated 270 degree-, masters-level and PhD holders to 2-year postings in overseas biologics plants since 2007. This year, approximately 180 Singaporeans will be put through the DNA programme to meet the increased demand for labour.
Aware of increased competition for talent as more biopharma firms opt for Singapore company setup, Novartis has announced its own plans to form a training academy. Its training program will expose employees to all of its plants in Singapore, in a bid to offer them a unique a "four-for-one" immersion program in manufacturing operations.
Singapores pharma and biotech manufacturing sector is currently supported by approximately 4,800 skilled engineers and technicians. In a span of a decade, it has become the third fastest growing nation in the world to export pharma good. Through programs such as DNA, we hope that we will groom more Singaporeans for leadership positions and better opportunities as well. That said, this also carves some space for the employment of skilled personnel via the Singapore work visa to complement the workforce in this sector, said Ms. Christine Lim, General Manager of Rikvin.


END –
ABOUT RIKVIN:

Established in 1998, Rikvin has since partnered with thousands of investors, entrepreneurs and professionals in their pursuit to access business opportunities overseas. Rikvins areas of expertise include company incorporation, offshore company setup, accounting, taxation and other related corporate services. Rikvin is also a licensed employment agency with the Ministry of Manpower (MOM) and offers a full spectrum of work pass services for foreign professionals who wish to relocate to Singapore.
20 Cecil Street, #14-01, Equity Plaza, Singapore 049705

+65 6320 1888

http://www.rikvin.com