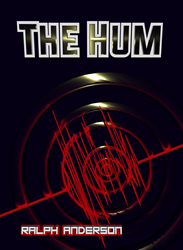 Annapolis, MD (PRWEB) May 08, 2015
For over fifty years a low frequency hum has been heard around the world. Author Ralph Anderson envisions a frighteningly plausible scenario in The Hum as to the origin of this debilitating sound. Emanating predominately in coastal areas at night, the Hum is heard mostly by people over the age of forty. The two great mysteries associated with the Hum are its source and why only about two percent of the worlds population hears it.
Scientists, doctors and various investigators have speculated as to the cause of the Hum. A multitude of experiments have been unable to definitively solve the mystery. Theories have linked the Hum to cellular transmissions, military experiments, power lines, communication systems, electromagnetic radiation, natural phenomenon and tinnitus, a physical disorder causing ringing in the ears. No theory has provided a conclusive answer.
A search of the internet reveals a wealth of material about the Hum in websites, blogs, forums, news articles and research papers.
What is real is that the Hum has affected millions world wide. The Hum is universally described as a low frequency sound resembling an idling truck motor or a throbbing, pulsating rumble. The Hum cannot be shut out by covering the ears. Not just a sound, it is felt throughout the body. The Hum has caused insomnia, anxiety, nausea, vomiting and in a few cases, suicide. Epicenters of the Hum are Largs, Scotland; Bristol, England; Sydney, Australia; Taos, New Mexico; and Kokomo, Indiana.
In his debut short story The Hum, Ralph Anderson, a Hum sufferer himself, has linked this phenomenon to violent events that have occurred over the past several decades. Connecting the dots, The Hum speculates that the real source of the Hum may be a tyrant with a political agenda.
About Ralph Anderson:

Ralph Anderson, a graduate of the University of Arizona, Tucson with a Bachelor of Fine Arts degree in Theater, has been a Flight Attendant for twenty eight years with a major airline. A sufferer of the Hum himself, his research into the cause of the Hum stimulated his imagination and the result is his first short novel. Ralph is an outdoorsman and photographer. His passion for backpacking and photography takes him to the mountains of Colorado where he captures their pristine beauty in the lens of his camera. He has also photographed over one hundred weddings. Ralph lives in Annapolis, Maryland with his wife and son.
About eBookIt.com

Since 2010, eBookIt.com (based in Sudbury, Massachusetts) has helped thousands of authors and publishers get their books converted to ebook format, and distributed to all the major ebook retailers, including Amazon.com, Barnesandnoble.com, Apple iBookstore, Kobo, Sony Readerstore, Ingram Digital, and Google eBookstore.
CONTACT

Ralph Anderson

Ralphanderson52(at)gmail(dot)com

443-254-0865
###