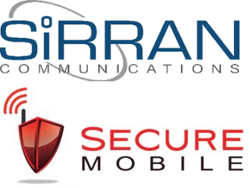 Washington, DC (PRWEB) February 22, 2013
The buzz at Mobile World Congress will definitely be around small cells, however, SiRRAN and ip.access will leave MWC attendees with a new concept in mind: Small networks which would work in conjunction with small cells adding more network flexibility and significant backhaul/OPEX reduction.
SiRRAN Communications has successfully integrated their modular LTE EPC onto an Intel Core 2 Duo off-the-shelf single board computer achieving up to 60Mbps downlink throughput utilizing ip.access 4G picocell, the LTE-245 eNodeB. The combined solution provides the industrys fastest, most robust and compact, fully integrated secure communications solution.
The entirely standards based LTE solution provides all of the features and functionality of the large OEM providers but in compact modular form. Each module of the SiRRAN EPC is individualized and scalable allowing for flexible deployment. We anticipate that our technology will be disruptive to how networks are traditionally deployed, said Dean Parsons, CEO of SiRRAN Communications. The new architecture will open new opportunities from the at home to tactical communications use cases which were economically unfeasible in the past. Working with ip.access, SiRRAN has successfully collapsed the entire 4G LTE, 3G and 2G networks (independently or simultaneously) and allowed for an economic way to push core functionality out to the network edge, all into a form factor similar to a femtocell, added Mr Parsons.
The SiRRAN LTE solution utilizes the latest mobile network technology to take advantage of the increased data speeds that LTE offers, creating a 4G mobile data network that readily delivers the high throughput, typically demanded by todays applications. Designed with the end-user in mind, the simplified interfaces and APIs allow for the solution to be up and running within minutes – at the touch of a button. "SiRRAN's EPC provides a robust, user-friendly interface with great performance, all within a packaged solution, said Dr Nick Johnson, CTO, ip.access, and adds. With the SiRRAN EPC we can deliver cost effective small cell network solutions to telecoms providers that are well matched to their deployment needs.
For more information on the SiRRAN and ip.access Small Network solutions please visit ip.access at MWC next week in Barcelona:

Event: