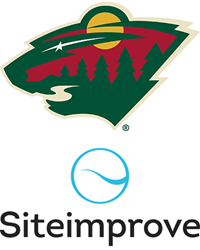 Minneapolis, MN (PRWEB) November 19, 2014
Siteimprove announced today that they have partnered with the Minnesota Wild of the National Hockey League to use Siteimproves web governance suite, offered via Software as a Service (SaaS).
Web governance is the practice of managing the quality and consistency of your online presence through organized systems, policies, and tools. Employing a properly structured web governance framework can lead to better organization, communication, and focus as businesses strive to achieve their online goals. And thats exactly what the Minnesota Wild have in mind.
A tool like Siteimprove will help us provide the best online fan experience possible, said Matt Minnichsoffer, Manager, Web and Creative Services for the Minnesota Wild.
The Siteimprove Web Governance Suite will also help the Wild manage their website's accessibility. The NHL and Wild both recognize that improved accessibility will provide a better experience for all hockey fanswhether they are at the game or online.
The fans obviously come first, said Roger Fuhrman, VP of Sales and Marketing for Siteimprove. But from a business point of view, teams have obligations to sponsors and community partners as well. Our tool will help teams monitor their web content and ensure that their stakeholders are receiving the acknowledgement that they deserve.
About Siteimprove

Since 2003, Siteimprove has provided industry leading Web Governance tools to thousands of organizations worldwide. Headquartered in Copenhagen with offices in Minnesota, London, Berlin, Malm