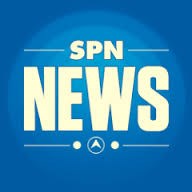 Las Vegas, NV (PRWEB) December 18, 2013
SiteProNews.com, one of the Web's oldest and most respected webmaster news and resource sites, has recently expanded its offerings to include in-depth articles from experts in SEO, marketing and business as well as breaking technology and social media news.
In addition to the comprehensive news and resources available on the main website, three new sub-sites – SPNvideos.com, SiteProTech.com and SPNbabble.com – provide even more focused content in the areas of video, micro-blogging and technology.
With daily special features, breaking news and infographics, SPN is a one-stop shop for business owners, webmasters and technology buffs.
Whether you are searching for news on the most recent dot com IPO, the latest Google algorithm update or new gadgets and tech products, SPN has the broad-based coverage to meet your information needs.
"At SiteProNews, we are focused on offering quality content, news and resources that our visitors will find useful in their day-to-day lives," said Mel Strocen, CEO of Jayde Online, the parent company of SiteProNews.
"Longtime and new visitors alike will enjoy the quality content offered by our staff and contributors as we branch out to tackle technology news and cover trends in social media, marketing and search. Our top-notch articles combined with SiteProTech, SPNb@bble and SPNVideos truly make SiteProNews a one-stop repository of practical information and useful applications for those seeking to enhance their websites or simply to catch up with the latest technology news and trends."
SPN welcomes expert article submissions as well as news feed submissions to SiteProTech and video submissions to SPNVideos.
SiteProNews and its sub-sites can be found at: http://www.sitepronews.com.
About Jayde Online

SiteProNews and its sub-sites – SiteProTech, SPNbabble and SPNvideos – are owned and operated by Jayde Online, Inc., an Internet-focused company founded in 1993 and incorporated in early 1998. Jayde Online is also the founder of the ISEDN.org (Independent Search Engine and Directory Network) which has provided online businesses a viable and affordable

alternative to the large PPC networks.
CONTACT INFORMATION:

Mel Strocen

Jayde Online, Inc.

702-722-1467

http://www.sitepronews.com