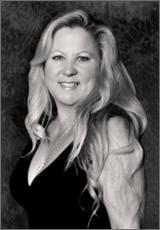 Pasadena, CA (PRWEB) June 05, 2013
As a boutique legal Internet marketing company, SLS Consulting stresses the importance of web traffic when working with law firms across the nation in a wide range of fields. Criminal Defense attorney Neil Shouse of the Shouse Law Group has a solid understanding of this as well.
In reflecting on the success of his legal website and its high traffic, Mr. Shouse stated, Traffic is volatile and precarious, and requires constant care to make it sustain.
Keeping Tabs on a Sites Performance
Based on website analytics for http://www.shouselaw.com/, some of the law firms top web traffic days so far in 2013 have included visitors amounting to 11,714; 11,178; 11,138; and 10,366. Up until the end of May this year, analytics show that the law firm has received 2,895,316 website visitors.
A websites traffic is affected by what can seem like an endless amount of factors. Google is a big part of this, especially since last year. Recently, the most notable algorithm updates include the many different Penguin and Panda hybrids.
The marketing team at SLS Consulting stays updated on the newest advancements and changes in SEO and online client development so that necessary adjustments can be made for clients.
Working Together for Successful Results
SLS Consulting finds it humbling and inspiring to work for clients like the Shouse Law Group. Through collaborative and comprehensive work, a marketing company and a law firm can accomplish a tremendous amount.
The high web traffic of this criminal defense website is dependent on a variety of factors. Some of these include relevant and informative content; new content added to the site in a tactful and consistent matter; meticulous search engine optimization (SEO); custom website design; engaging and informative videos; easy and intuitive website navigation.
Beyond the number of people who come to a website, which is still important, a legal website must also convert visitors into leads and clients. Conveying the message of a law firm and the substance of the lawyers character and approach to the law are essential parts of this process.
The amount of time and energy that goes into these aspects of lawyer marketing, requires significant experience and skill. Whether a law firm is able to take on some of these tasks or they leave it up to their SEO consultant, building trust and keeping strong communication are critical.
Helping Law Firms Grow
Since 1999, CEO Susan L. Sipe has worked with attorneys to grow their firms by assisting them achieve and maintain top search engine results. By providing intuitive and customized marketing plans, SLS Consulting devises an effective strategy unique to each client. The firm provides top quality attorney website design, SEO, social networking, and content creation.