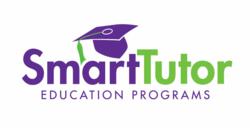 Fort Lauderdale, Florida, (PRWEB) March 14, 2013
March 14, 2013 SmartTutor.com, a South Florida-based reading and math software publisher (http://www.SmartTutor.com), announced today that the companys online Education Program was awarded the prestigious 2013 Parents Choice Award as a top website for children, placing it among the very best that entertain and teach with flair, stimulate imagination and inspire creativity.
Parents Choice Foundation has been reviewing and recommending quality childrens media for more than 33 years. The awards are determined by a panel of educators, scientists, artists, librarians, parents, and kids and they are designed to provide parents reliable, unbiased information about quality products.
We are so excited that SmartTutor is recommended and approved by the Parents Choice Awards as a product that meets their high standards. Educators from all aspects of the learning process have been involved in the design and development of SmartTutor since its inception, and we are incredibly proud of the quality they have imbued into the product, said Robin Baker, Founder, SmartTutor.com.
SmartTutors Education Programs include research-based reading and math programs that provide assessment and individualized instruction. The program provides children with the customized tutoring they need at home in order to maintain or improve their academic ability, whether they are homeschooled or are enrolled in traditional school. With SmartTutorTM parents are able to afford an award-winning tutoring program without the high costs, scheduling, and traveling associated with traditional tutoring. Parents can view their childrens progress from any computer (with proper login), ensuring a cohesive approach to managing and monitoring academic progress. All Smart Tutor lessons are aligned with the National Common Core Education Standards.
Parents Choice Awards Committees identify the very best products for children of different ages and backgrounds, and of varied skill and interest levels. The Parents Choice Awards