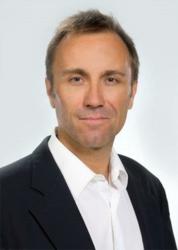 Boulder, CO (PRWEB) May 08, 2013
SmartSearch Marketing, a full-service B2B search engine marketing agency, announced today that Erich Toll, a senior web marketer and content expert, has joined the agency as content strategy manager. Toll will lead all content strategy, management and creation for SmartSearch Marketing clients.
In a recent poll of top marketing executives, content marketing has surpassed PPC in importance in search marketing, said Patricia Hursh, SmartSearch Marketing president. With ever-increasing changes in search engine algorithms, content strategy is by far the best way to edge out your competition and boost your search engine traffic.
SmartSearch Marketing is a full-service B2B search engine marketing agency that helps their clients generate leads, acquire new customers, and optimize online brand position. SmartSearch does so through search engine optimization (SEO), pay per click (PPC) advertising, conversion and usability, website analytics, local search, and content strategy.
With more than 17 years' experience in content and web marketing, Tolls expertise includes content strategy, management and creation, as well as research, writing and video production. Toll holds a Bachelor of Science in journalism with honors from the University of Colorado, Boulder.
Toll has provided content expertise to hundreds of companies during the past two decades, including dozens of Fortune 500 companies. Prior to SmartSearch Marketing, Toll headed content creation for Champion Communications, Big World Media and Engaging Training. He started his career with seven years as writer and editor for B2B publications worldwide.
SmartSearch Marketings uniquely successful approach to search marketing, called Search Lifecycle Management, maximizes customers results from a prospects first search all the way through to customer acquisition and sale. SmartSearch clients are guaranteed to have a Google Certified Adwords expert serving them as part of their integrated agency team.
SmartSearch Marketing serves both B2B and B2C companies by offering comprehensive search solutions that include: