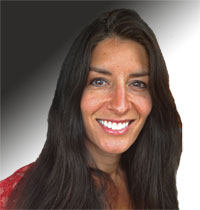 Boulder, CO (PRWEB) June 18, 2013
SmartSearch Marketing, a full-service B2B search engine marketing agency, announced today that Donna Nelson, a senior search engine optimization (SEO) expert has joined the growing agency. She will help fulfill growing SEO demand for existing and new clients.
In the wake of Googles game-changing Panda and Penguin algorithm updates, its essential that businesses rely on true SEO experts, said Patricia Hursh, president and founder of SmartSearch Marketing. Nelson is a strategic thinker, with a proven track record of success and a very strong SEO skill set. Her deep search marketing knowledge and robust experience are essential to helping our clients obtain maximum results from search engines.
SmartSearch Marketing is a full-service B2B search engine marketing agency that helps their clients generate leads, acquire new customers, and optimize online brand position. SmartSearch does so through search engine optimization (SEO), pay per click (PPC) advertising, conversion and usability, website analytics, local search, and content strategy.
With more than a decade in digital marketing, Nelson has specialized in search marketing since 2006. In addition to SEO, shes an expert in leveraging related disciplines to boost SEO, including site design, social media, content, viral linking, email, display, remarketing and more.
Nelson has a track record of success at multiple B2B and B2C global businesses including Dish Network, Teleflora, Global Works, Clean Energy Authority, Bakes Plus and Current USA. Previously she worked at several online marketing agencies including Volume 9, Webolutions, MDN Marketing, and most recently WebMarketingHUB, her digital marketing firm. She holds a Bachelor of Science from Indiana University.
About SmartSearch Marketing
SmartSearch Marketings uniquely successful approach to search marketing, called Search Lifecycle Management, maximizes customers results from a prospects first search all the way through to customer acquisition and sale. SmartSearch clients are guaranteed to have a Google Certified Adwords expert serving them as part of their integrated agency team.
SmartSearch Marketing serves both B2B ad B2C companies by offering comprehensive search solutions that include:


Strategic planning
Search advertising
Search engine optimization
Media buying and creative services
Website usability
Landing page development
Conversion improvements
Marketing analytics
To learn more about SmartSearch Marketing, visit http://www.smartsearchmarketing.com..