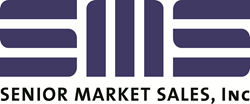 OMAHA, NEB. (PRWEB) September 24, 2014
Senior Market Sales (SMS) has expanded its popular online quoting tool to offer final expense insurance quoting, allowing insurance agents to quickly access prices from multiple carriers.
We understand that agents need to move at a pace that gets them ahead of the competition, and technology that provides information quickly and on demand is key to this end, said Sam Halpern, Senior Market Sales director of Internet marketing. This latest addition to our Lead Advantage quoting tool positions agents to work more efficiently, meaning they ultimately produce more.
Thousands of agents use SMS proprietary Lead Advantage platform to run quotes and enroll clients in various insurance products. SMS, a leading insurance marketing organization, worked directly with multiple carriers to develop online quoting for Medicare Supplement and dental insurance products. But for this iteration, SMS worked with a third-party, FEX Quotes, to leverage its application programming interface (API). SMS also worked with a third-party to leverage its API for Lead Advantages Medicare Advantage and Part D quoting capabilities.
SMS is dedicated to helping agents leverage time, and in the case of final expense quoting, that meant we didnt need to spend the time building the technology from the ground up and maintaining it, Halpern said. We saw partnering with a third party as the quickest way to deliver this desired capability to agents, so they can benefit from it as soon as possible.
SMS will phase in additional final expense quoting features to Lead Advantage in the first quarter of 2015. This expanded functionality will include SMS exclusive App By Email