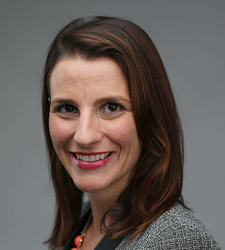 Scottsdale, Ariz., (PRWEB) January 12, 2015
TTI Success Insights (TTI SI) is pleased to announce Emily Soccorsy has been named vice president of corporate communications for Target Training International, Ltd and TTI SI.
Soccorsy, who first joined TTI SI in spring 2011 as a brand, communication and marketing consultant, has played an integral role in amplifying the core beliefs and business practices of TTI SI, as well as garnering TTI SI greater limelight in the arenas of assessments and talent management.
Emilys dedicated efforts to create a unified brand for Target Training International, Ltd. and TTI SI has been nothing short of spectacular, said Bill J. Bonnstetter, chairman and founder of TTI SI. Her expertise and determination to communicate what we are truly all about has brought new attention from the media, corporate America and prospective network members and clients. Were fortunate to benefit from Emilys strategies and leadership, which are instrumental to our growth.
As part of her expanded role, Soccorsy will continue to direct all brand communication, marketing, content, design and digital experiences for TTI SIs network of worldwide consultants and the greater public. Shell also serve as part of the companys senior leadership team.
Im thrilled to continue my work with TTI SI and to further expand our growing leadership position in the talent assessment and development industry, Soccorsy said. I find it such interesting, energizing and challenging work, particularly collaborating with my remarkable team. I love helping people uncover their own unique talents and skills.
Soccorsy has 15 years of experience in branding, content marketing and digital, and has served as a leader of various communications, creative and marketing teams. She holds a bachelors degree in communication and masters degree in nonfiction writing.