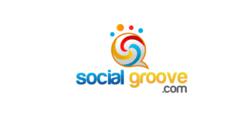 Melbourne, AU (PRWEB) October 12, 2012
Facebook has just recently launched Sponsored Results, a new advertising module that allows marketers to place ads in the Facebook search type-ahead. These sponsored results appear alongside organic search results when users look for a particular app, page or place using Facebooks search box. Jen Sheahan, founder of Social Groove, a leading full-service ad agency with specialization in Facebook pay per click (PPC) advertisements, offers insights as to how Facebooks newly launched advertising unit can benefit marketers and business owners.
According to Ms. Sheahan, Facebook search ads can help direct more traffic to a companys page because of the timing of their appearance. Standard Facebook ads, which are placed on the right side of the page, may be ignored by users simply because they are not interested in the services being advertised at that time. Advertisements placed in search results, on the other hand, have a better chance of attracting traffic because these ads are offered right at the moment the user expresses interest in a certain product or service.
In addition to better timing, placing ads in Facebook search results can improve marketing for promos since this new ad format can help direct users to specific Facebook pages, posts, or apps. Having the option to choose a specific landing page for the search ads means that business owners can direct Facebook users to a page where the company is distributing promo coupons, a contest that has just been launched or a sign up widget for new users.
Ms. Sheahan adds that with this advertising format, companies can also target other entities or brands, which is beneficial for two reasons: first, this can allow businesses to team up with another entity and direct traffic to a joint promotion with partner companies; second, targeting other brands can effectively direct traffic away from competitors. For small businesses, Facebooks sponsored results ad module offers a way to promote the company by targeting larger establishments; these popular companies tend to earn more search queries, and by targeting these brands and appearing alongside them in search results, smaller companies can get better exposure to Facebook users.
While search ads do offer a highly effective avenue for attracting more page visitors, Ms. Sheahan states that it is not meant to replace standard Facebook ads. Search ads are complementary to standard ads since they only appear in the Facebook search type-ahead space.
For businesses that are interested in using Facebook to advertise products and services, Ms. Sheahan offers three tried-and-tested Social Groove Facebook tips: First, craft compelling titles such as those that ask interesting questions, offer something for free, solve a problem or send out a call to action, and make sure that the title is no more than 25 characters in length. Second, make the most of the ad image space by using only clear images or displaying text on the image to extend text content. Images are powerful and can also be used to convey messages. Lastly, do split testing on your ads. Keeping an eye on the stats or reports helps the advertiser determine which ad copy or version yields more connections or leads, Ms. Sheahan shares.