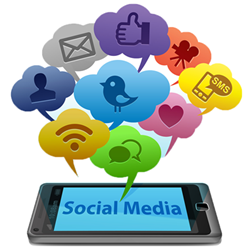 (PRWEB) December 10, 2013
AppsGeyser had undertaken further research into the marketing techniques used by successful Android app makers and have discovered that social media networking continues to prove to be the most successful and dynamic marketing tool. Social networking is a free marketing tool and if used in the correct manner can, as AppsGeyser has expressed, be used to successful marketing Android app businesses.
Social network marketing takes place in the form Facebook, Twitter and Google+, to name the most popular; there are other networking tools, including Instagram, Linkedin and Pinterest also on the market that add an extra push to marketing campaigns. AppsGeysers research has also indicated that social networking marketing is so powerful that misuse can often cause deep distress to a business. There is a full guide to the dos and donts on the AppsGeyser Blog.
"I have always used Facebook for networking with my friends and family and did not think that it could be used as a marketing tool for my business until I read the research that AppsGeyser has carried out; not only does it not cost me anything,but I also really enjoy running my social media campaign myself," AppsGeyser app maker Darren Rose told us.
We recently undertook a research project to help our app template users market their apps more effectively, AppsGeyser Co-founder Vasily Salomatov, explained. We expected that social media would rank highly but were surprised at how effective and popular this tool was.
About AppsGeyser

AppsGeyser, launched in February 2011, is now the biggest Free Android App Builder on the market. AppsGeysers popularity has risen by enabling users to create apps with ease for Android devices from any web content in under five minutes. AppsGeyser has seen more than 630,000 apps created on its platform. There have been more than 486 million downloads of its apps.