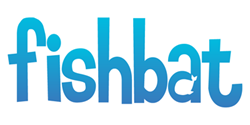 Bohemia, NY (PRWEB) October 18, 2013
Social media agency fishbat responds to an article published on Mashable regarding a new MythBusters experiment, which utilizes Twitter to help a plant grow.
According to an October 13th article published on Mashable titled, MythBusters Experiment: Tweet at This Plant to Help It Grow, the Denver Museum of Nature and Science is testing out the popular idea that talking to plants helps them grow in conjunction with MythBusters. The experiment allows Twitter users to send messages to a plant at the museum using the hashtag #talktoaplant. The tweets are then read out loud by a robot.
The article states, Twitter users have sent the lucky plant everything from words of encouragement to harsh messages. The museum is testing the experiment by also having another plant that will sit in silence, and the museum will look at the overall growth of both plants over the course of the experiment as well as the color and size of the plants leaves.
Justin Maas, vice president of client relations at social media agency fishbat, believes that the experiment is an interesting way to integrate the technology of social media into the museum. Twitter is a great way to get people involved and interested in the experiment, he says. It will also help help attract attention to the museum and bring in more people. Mass says, overall, the experiment is a great example of the many ways social media can be used to bring people together or help generate attention for a business.
fishbat, Inc. is a full-service online marketing firm and social media agency dedicated to connecting all types of businesses with their target audiences in the most effective and efficient way. Through innovative strategies in social media management, search engine optimization (SEO), branding, web design, reputation management and public relations, fishbat promotes a consistent and professional online voice for all of its clients.
#####