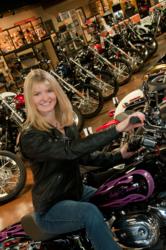 Atlanta, GA (PRWEB) June 10, 2013
Rev up your social media program with Social Media 3.0, a new book by Carol L. Morgan, managing partner of mRELEVANCE, LLC. Morgans third book, published by MyHome Press, offers tips and advice to companies for creating a strategic social media marketing program.
Social Media 3.0 is designed to help businesses take their social media presence to the next level, explains Morgan. The book includes content that will help readers understand how the various generations use social media, tips to set up a program and ways to integrate social media into strategic marketing.
In a clear and concise style, Morgan explains how to engage consumers through social media. She provides content suggestions for creating and maintaining a blog, and even shares real-life case studies of social media campaigns. Morgan also includes details on: