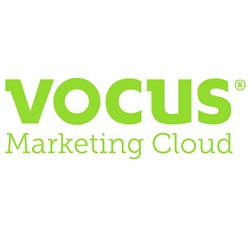 Beltsville, MD (PRWEB) September 26, 2013
Vocus (NASDAQ: VOCS), a leading marketing cloud provider, has released a new guide: How to Track and Measure Social Media Marketing. The free guide helps businesses of all sizes track and measure their social media campaigns, and tie the results to real business outcomes.
As businesses begin to crack the code of social media, bigger results and recognition await marketers who can analyze, track and report social medias contribution to their companys bottom line. However, this data comes from multiple sources and marketers need help to integrate it, compare it and connect it to their business systems.
Marketers feel theyre getting results from social media, but the statistics to convince executives arent easy to create, says Mark Gambill, Chief Marketing Officer at Vocus. Our guide will help them prove the business case for social media, beyond soft metrics like follower counts and visits.
The Vocus guide includes tactical advice from several social media measurement experts, including web metrics guru Marshall Sponder, Christopher Penn of SHIFT Communications, and Googles Analytics Evangelist Justin Cutroni.
Topics covered include: